The latest article from the Digital Doctor – Taken from the October Issue of BeautifulJobs E-Magazine. Don't forget to sign up for free to receive the November Issue. 
I was asked by a Salon owner recently, should I allow my clients to book online through my website or is that creating more hassle than it's worth.
Well, the latest figures on the subject of Salon Appointments show
35% of clients prefer scheduling appointments during non-business hours
25% of millennials (those under 35) only book appointments online.
Looking at those figures, offering online booking could potentially boost appointments by at least 25%. While there's no comprehensive study on the monetary impact of introducing online booking, the numbers seem to show that more and more people prefer to book online and during non-business hours.
There are 2 options when implementing Online Bookings.
Allow you Clients to request a booking through a standalone booking widget on your website
Allow Clients to book directly into your Appointment system in your Salon
Option 1 puts you in control of your appointments – you must respond to the request and either confirm the time requested or contact the client to agree a different time. On the downside, it means that you have to be constantly on the lookout for booking request emails coming in and you have to respond to those emails straight away.
Option 2 allows the client to get a confirmed booking instantly and the appointment is inserted into your Salon Appointment system. Obviously, you must, first of all have a Salon Appointment system and this can add considerably to your monthly costs depending on which system you choose.
The main advantage of option 2 is that it allows Clients to book and confirm appointments 24/7 which seems to be what people want given the stats I've already quoted. However, booking more complex treatments can lead to Clients underestimating the time needed which can result in overruns and double bookings. Getting the client to phone the salon so that a more detailed consultation can take place might be the better option in these cases.
It's estimated that approx. 40% of bookings are made 24 hours or less in advance with a large proportion of them being made during non-business hours. By not offering online booking, you're missing out on appointments from people calling the night before, or early in the morning.
No matter which option you choose, it goes without saying that you need a fresh, modern, professional website, which reflects the modern, professional Salon that you are. You also need that website to be Mobile Friendly as over 80% of all traffic to it will be from a mobile device. People trust websites and consequently are more likely to Book Online through them.
Salon appointment bookings will never be 100% online but as time goes by, more and more people are choosing the convenience and simplicity of booking online.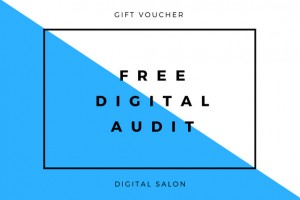 If you'd like more information on Digital Salon Group's services, contact John Donnelly at john@digitalsalongroup.com