MakeUp Eraser has now relaunched in Ireland!
The Original MakeUp Eraser was founded in 2013 by Lexi McCarthy. She launched the brand after discovering a way to remove ALL makeup with no chemicals, no oils, JUST WATER. Since then, The Original MakeUp Eraser has become the #1 sustainable makeup remover in the world.
Erase ALL makeup with JUST water! Including waterproof mascara, eyeliner, foundation, lipstick & more! Every MakeUp Eraser is reusable, machine washable and will last 3-5 years.
MakeUp Eraser is 100% vegan, cruelty free and environmentally friendly.
Plus, did you know? Each MakeUpEraser is equal to 3,600 makeup wipes!
#jointhemovement #nomorewipes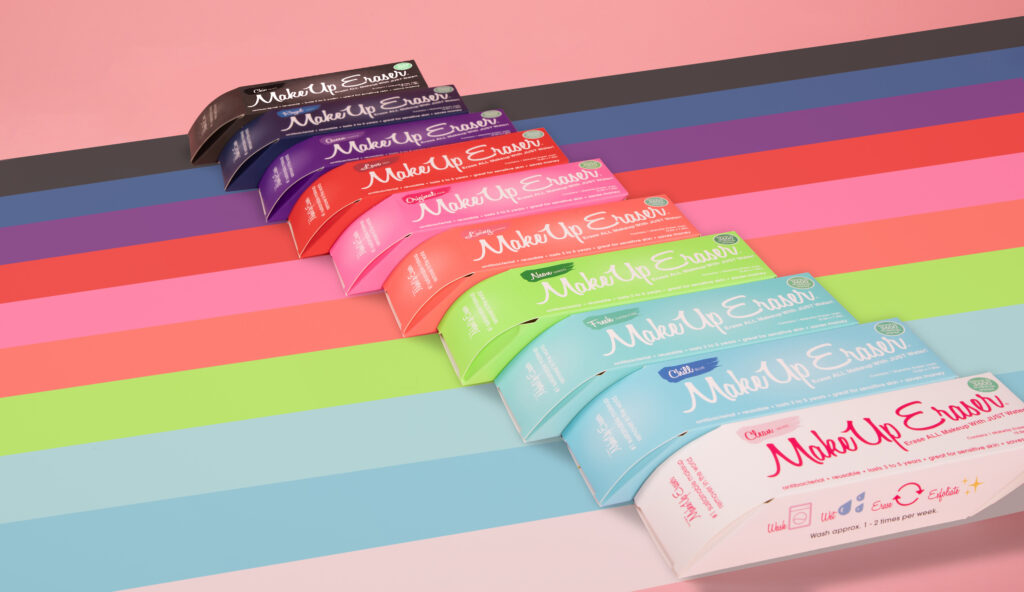 To order The MakeUp Eraser, please contact Chleo Enterprises on 01 408 0820 / info@chleoenterprises.ie .