Our skin is often compromised when it does not have adequate hydration and having drier skin can accentuate the appearance of fine lines and wrinkles. Make sure to rejuvenate your skin this Winter with Ultra moisturiser. These are biomimetic moisturisers that contain ingredients that mimic the components of the skin to ensure optimum hydration.
Ultra-Moisturiser Cream 75ml… (€57.00) (For normal, sensitive and dry skin)
A key moisturiser that leaves skin feeling soft, smooth and perfectly hydrated. This cream is designed to address dryness and dehydration and helps balance and maintain the skin's hydration levels. Features powerful moisturising ingredients, Provitamin B5 and Shea Butter, that work by retaining moisture on the skin. Provitamin B5 also works as a soothing and conditioning agent for dry skin.
Ultra-Hydrating Lotion 75ml… (€57.00) (For normal, combination and oily skin)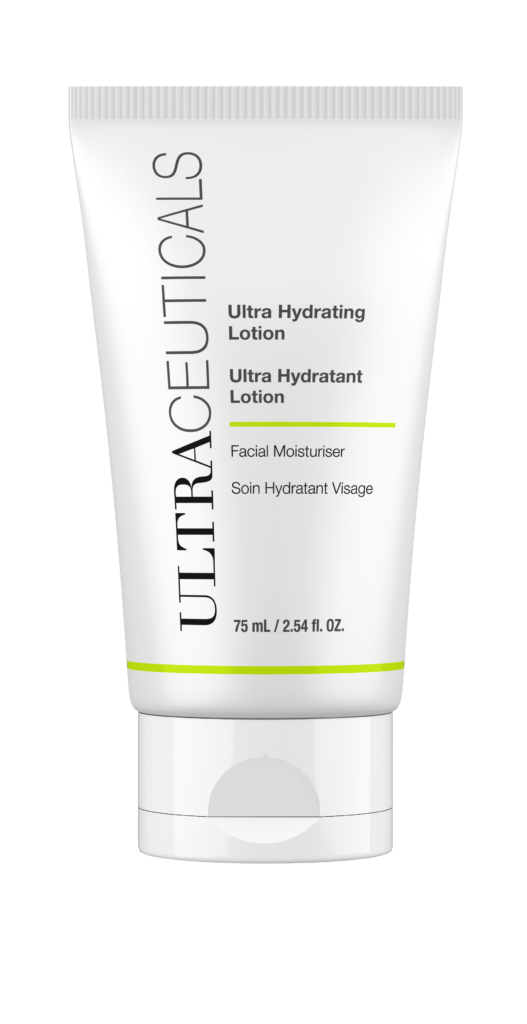 This lightweight lotion hydrates and restores suppleness to the skin. An ideal overnight moisturiser for oily skin types. Contains Hyaluronic Acid, an essential hydrating ingredient that is reported to bind 1000 times its own weight in water.
Contains barrier moisturising ingredients that mimic the skin's own moisturising agents to assist in nourishing skin's surface layers that is often compromised in oily, congested skin. Formulated with conditioning ingredients (Vitamin E and Aloe Vera Extract), and Lecithin, a hydrating ingredient that assists in soothing and conditioning dry skin.
Ultra-Rich Moisturiser Cream 50ml… (€73.00) (Suitable for very dry skin)
This ultra-rich cream is designed to address Fine Lines & wrinkles, firming, pigmentation and spots. This intense moisturiser provides immediate and lasting hydration for dry to very dry skins. Features powerful moisturising ingredients: Provitamin B5 and Shea Butter that work by increasing the humectant properties of the skin.
@ultraceuticals_ire #ultraceuticals Ultraceuticals are available in professional salons only. For local stockist information please contact Renaissance Laser and Skin Clinic: (01) 806 3200.
Ultraceuticals Summer Must-Haves. Read more here.