When the sun comes out to play, so do we. Yes, this means being out in the garden, family BBQs and sunny strolls but it also means we need to take extra caution against sun damage. The best way? Find a broad-spectrum sunscreen that you'll actually apply (and reapply) every day.
May is Melanoma Awareness month, which was created to save lives by educating the public about skin cancer. Melanoma is the most serious type of skin cancer with over 1,000 cases of melanoma being diagnosed in Ireland each year. This is why its so important to wear SPF every day. Yes, even in Ireland! To make applying your SPF that little bit easier, IMAGE Skincare are here to help you choose the one that suits your skin best.

Choosing the Best Face Sunscreen
Because it minimizes the visible effects of environmental damage, sunscreen is considered the #1 anti-aging strategy by most skincare experts. Most people find it difficult to commit to a sunscreen regimen—especially on their face—because of its greasy feel and chalky look. So how do you find the best sunscreen for face AND body?IMAGE Skincare's sunscreen formulas glide on silky-soft, apply clear upon massage, and feel like a second skin. Each one shields from both UVA (aging) and UVB (burning) rays and contains complementary "Booster Ingredients" to enhance and reinforce the overall effectiveness of the formula. Here's how to find the one that best fits your preferences.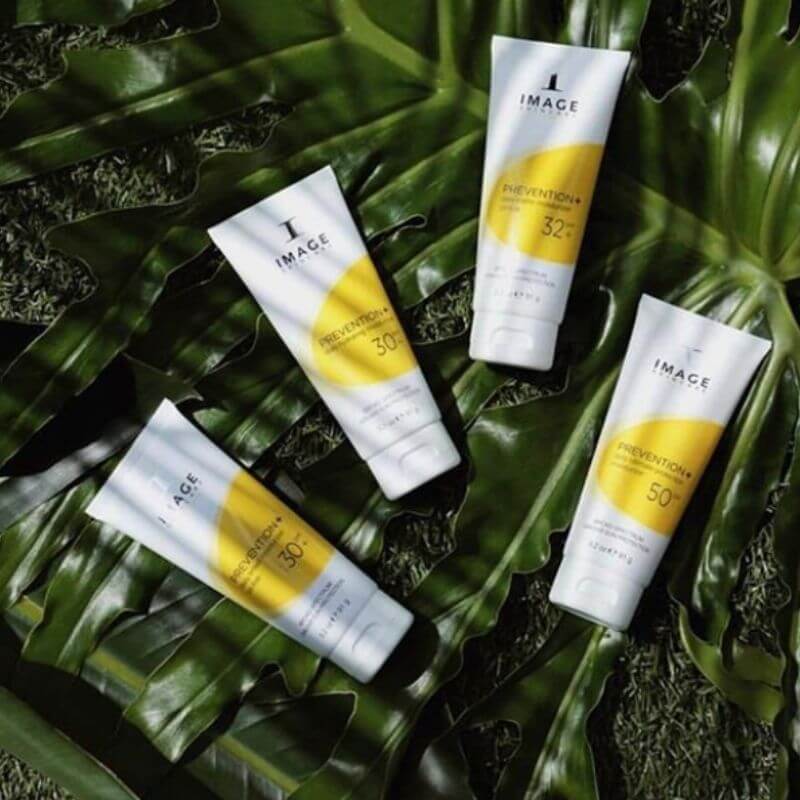 If you're on the oilier side…
PREVENTION+ daily matte moisturizer SPF 32+(€47.50 95ml)
This oil-free, broad-spectrum UVA/UVB sunscreen keeps your skin mattified, making it ideal for oily and acne-prone skin types. Micro-sponge technology absorbs surface oils and gives skin a flawless, shine-free finish.

If your skin tends to be sensitive or dry…
PREVENTION+ daily hydrating moisturizer SPF 30+ (€47.50 95ml)
This sheer formula spreads easily and evenly without any residue. Enriched with a blend of antioxidants, vitamins and green tea, this everyday formula is great for all skin types, including those that tend to get red or dehydrated.
If you want to skip foundation…

PREVENTION+ daily tinted moisturizer SPF 30+(€49.50 95ml)
This daily moisturizer subtly evens out skin tone and gives the skin a gorgeous, healthy glow with the benefits of SPF 30 sun protection. The sheer formula blends seamlessly and is boosted with a universal mineral tint.

Choosing the Best Body Sunscreen


Although some of your body is covered by clothing, the sun still creeps in! Make sure you get your neck, décolletage, arms, legs and feet.

If you don't typically like the way sunscreen feels… 
PREVENTION+ ultra-sheer spray SPF 45+ ( €39.50 118ml)
This non-aerosol sunscreen spray starts as a foam and dries to a clear, non-greasy finish. Next-generation sun protection technology features transparent zinc oxide and powerful antioxidants to protect skin against environmental aggressors.


If you're going to be outdoors for a long time…PREVENTION+ sport sunscreen spray SPF 50 (€46.50)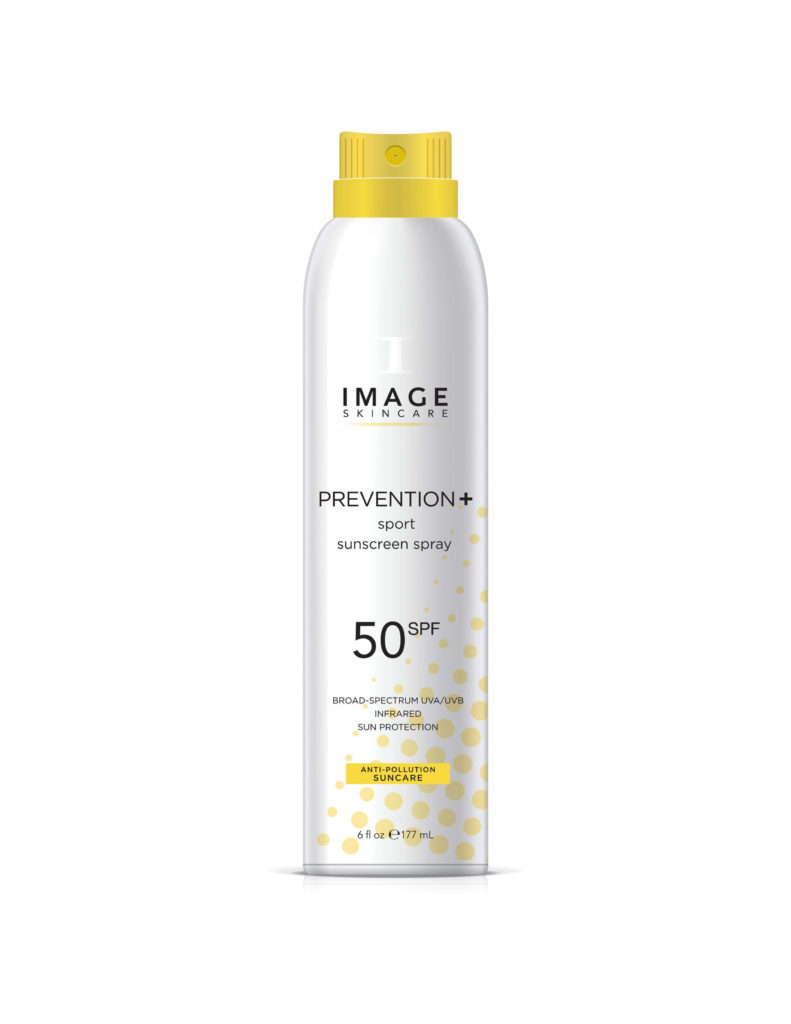 This continuous spray provides high-level UVA, UVB and IRA protection for sporting and outdoor activities. Nourishing oils soften and smooth the skin, and powerful antioxidants enhance the protection offered by five different types of UV filters.

To locate your nearest IMAGE Stockist please visit www.imageskincare.ie/find-a-pro
IMAGE Skincare is available on www.imageskincare.ie