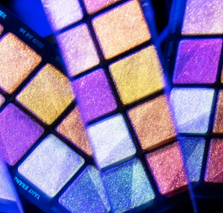 Feel the Party Vibes with Inglot's Second Installment of their Freedom System Creamy Pressed Pigment Eye Shadows!
Say Hello to 10 Brand New Limited Edition Creamy Pressed Pigment Shadows from Inglot.
This Striking Combination of "Party Rocker" Purples, "Wild Night" Pinks and "Shake That" Greens will give you the perfect excuse to shake off your inhibitions and embrace your inner party animal!
About the Creamy Pressed Powders:
-10 Unique Shades inspired by Inglot's Best Selling Loose Pure Pigment Range
-Specifically developed for easy, drama-free application with minimal fall-out
-Use with Duraline to intensify the final effect and create a waterproof product
-Pure Pigment and Diamond Dust Formula
-DUO Sparkle Effect
These 10 Shadows can be bought separately as part of Inglot's Freedom System range at just £5/€6 each!
This Electric Collection is launching  in Inglot stores Nationwide and Selected Pharmacies on Friday 6th of March and online at www.inglot.ie / www.inglot.co.uk on Thursday 5th of March!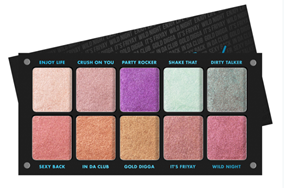 All of INGLOT's products are 100% cruelty free and have NEVER been tested on animals.
@inglotireland @inglotuk @janeinglot