DMK's latest launch, Aminodine!
DMK's "golden water" Aminodine is an age management formulation that contains natural extracts that could help revive mature, middle-aged, and sun-damaged skins. A refreshing hydrating spray that soaks into the skin helping to reactivate glucose and normalizing the free radical effect of glycation (reduces the ability of collagen fibre to regenerate leading to wrinkling, creping, and sagging of the skin).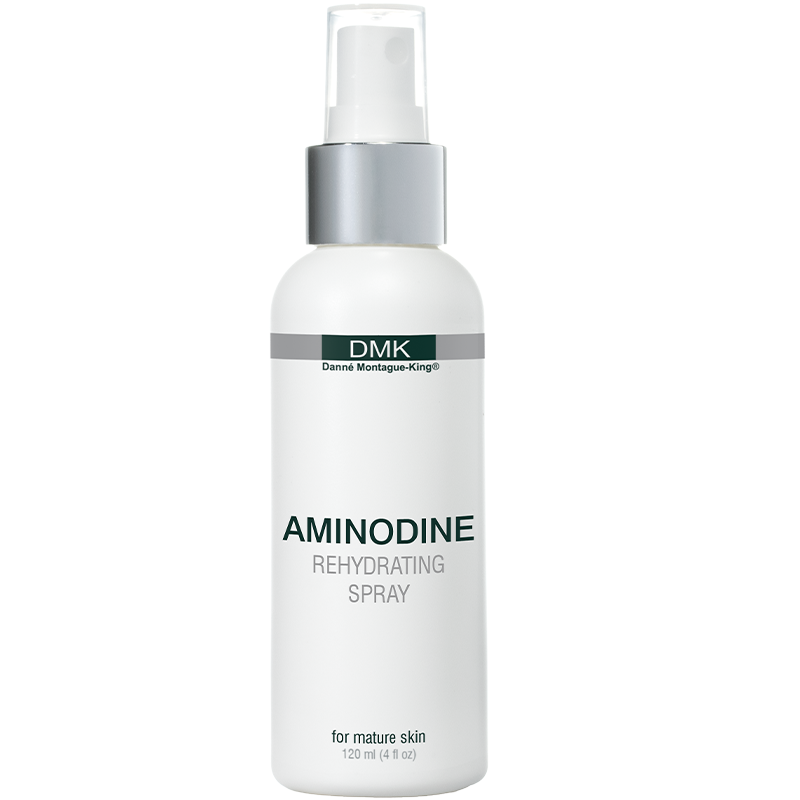 Aminodine is also recommended to diabetic clients and smokers.
NOTE:NOT designed for younger clients who wish to prevent glycosylation; it is for skin that exhibits signs of glycation.
Key Ingredients
Saccharomyces ferment:
Naturally high in minerals, amino acids, beta glucan and vitamins.
Helps skin retain water
Hamamelis virginiana (witch hazel):
Anti-inflammatory and antiseptic
Macrocystis pyfrifera extract (kelp):
Increases absorption
Soothing properties
Protects & maintains skin's natural pH balance
Algae Extract
Increases water retention and prevents TEWL
Cucumber
High in vitamins, minerals, amino acids, fatty acids, phytosterols and antioxidant polyphenols
Due to DMK being a paramedical brand, pricing is only available upon consultation.
To find your nearest DMK certified clinic, please contact us at 01 408 0820. DMK social accounts @DMKIreland @dmkireland_official