An Italian love story! The Salon & Spa Co. launches FEDUA in Ireland – the brand behind the worlds thinnest and finest gel polish.
 The Gonzini family have been producing paints for more than 50 years. Inspired by this unrivalled expertise, with the science and chemistry to back it up, Fedua was born. The professional and retail polishes are completely eco-friendly and free from the 7 nastys (formaldehyde resin, camphor, toluene, dbp, xylene, metiletilchetorie)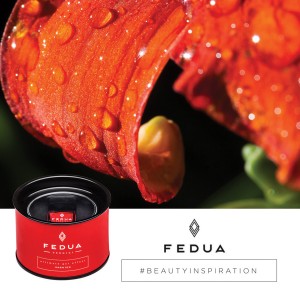 The strong will of Fedua represents a new idea of beauty with the most striking and fashion forward colours straight off the catwalks in Milan
The collections represent the inspiration, the research and the personality of modern women, who have their own idea of beauty. The reference to the origins, however, remains, with a wink in the packaging, which recalls the cans of paint, this represents the perfect meeting point between the company and the product, a company that has been producing paint for generations.
The texture and pigment ensures an easy application and a beautiful luxurious colour with a long-lasting gel effect, ideal for the modern lady that needs her polish
to look and last impeccably. The quality and expertise guarantee a superior, durable seal and unique gloss finish. The products will be exclusive to the beauty salon, the wellness spa and luxury hotels. The Fedua gel polish is a patented formula that lasts longer than any other gel polish, perhaps the most exciting revelation with this formula is that Fedua now offers the discerning guest, the thinnest gel polish in the world!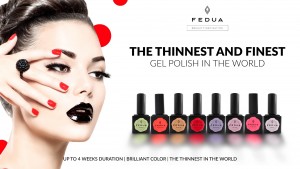 Fedua is available globally in some of the finest locations from the Bvlgari hotel in
Milan to the Intercontinental Russia. For any stockist inquires throughout the
UK &Ireland please contact Fedua Ireland at The Salon & Spa Co. Dublin
012166693 www.fedua.com