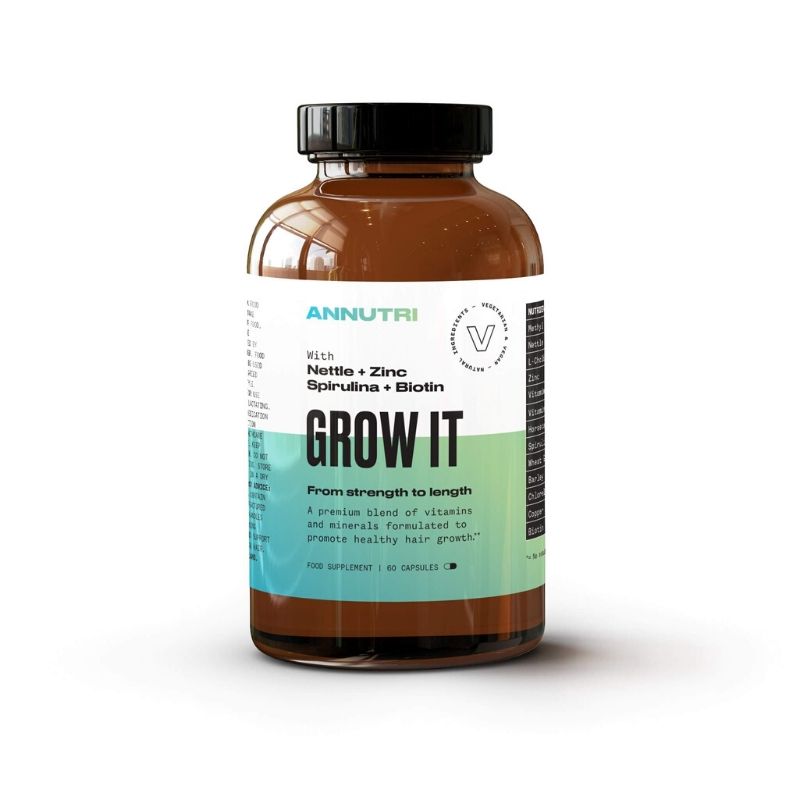 Irish made Exclusive Salon Nutrition Product Launches with exceptional Margin Deal!
With haircare a real frustration for many people these days, a new Irish-made nutrition supplement, GROW IT by ANNUTRI, has been launched to save lockdown locks in distress.
Exclusive to salons, GROW IT by ANNUTRI is a premium blend of vitamins and minerals including Biotin, vitamins B5 and C, and enriching zinc and copper. It is formulated to promote healthy hair growth and to encourage longer, stronger and thicker hair.

Awards winning business-woman Anita Donoghue and her partner are the creators of the new haircare supplement. Although hair salons are not scheduled to reopen until July, stockists in some of the country's leading salons will have the product available for clients online.
Steve Kucsera, Creative Director at ANNUTRI, is a Master Hair Stylist and World Championships national finalist. He knows that hair quality begins with good nourishment and wanted to create a high-quality nutrition supplement, exclusively for salons, to keep revenue in the salon.
Like our bodies, our hair requires nutrients to grow well and stay strong, Kucsera explains. "Our cells constantly reproduce, and healthier hair needs healthy cells that are determined by the quality of nutrients we take in".
As most hair products go directly on to the hair, regular salon visits can mask underlying problems that need to be treated from within. Taking a supplement like GROW IT, with specific haircare nutrients, will promote healthy, shiny and voluminous hair from within, its creators say.
Donoghue and Kucsera worked on the product research with a leading Irish clinical nutritionist, Caroline McDonagh, who is experienced in health supplements. GROW IT is formulated and manufactured in Ireland, making it a 100% Irish brand.
GROW IT is vegan-friendly and made in Ireland without any bulking agents. Its active natural ingredients support healthy nails, skin, bones and vision, as well as cognitive and immune systems, providing both a haircare and overall well-being boost.
Anita Donoghue began her career in the beauty industry and moved into management and business development roles which have seen her win various industry awards.
While launching her latest new business venture in the middle of a pandemic is not ideal, Anita says that both she and Steve Kucsera, her business partner and life partner, feel that GROW IT is actually needed now more than ever.
"We wanted to bring an holistic 360 approach to hair care for consumers, especially as lockdown is preventing professional haircare for many. And, in the salon sector, the launch of GROW IT by ANNUTRI means salons can make a quality hair product available to their clients, even while normal business is suspended.
RRP is €28.99 for a 30-day supply, and salons interested in stocking GROW IT can get more information by contacting Anita on +353 (0)86 365 8342 or hello@annutri.com.