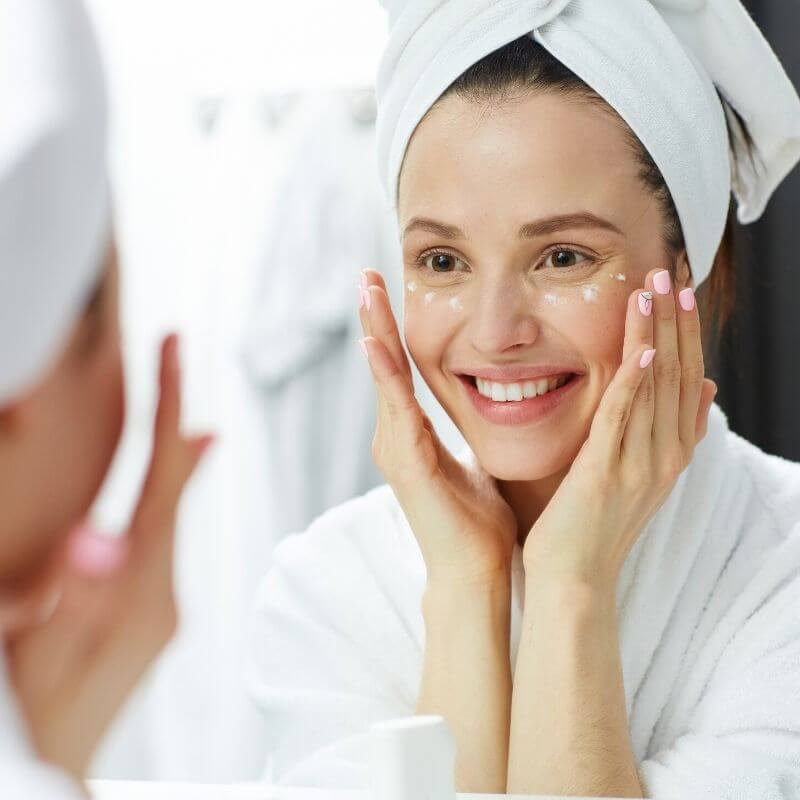 Indulge in a unique sensorial experience even when we can't get to the spa, with Yon-Ka's Aroma Fusion body care range. Take a personal retreat through these essential oil enriched products in made-to-measure luxury, beauty routine. Drawing from its unique expertise in phytotherapy, Yon-Ka has created 4 original aromatic compositions designed as an invitation to 4 different sensorial journeys bringing together beauty and relaxation, balance and wellbeing. A little pampering goes a long way at the best of times, and right now, it's more important than ever. There's nothing stopping you from creating that zen spa day atmosphere, soothing scent and indulgent beauty experience in your own bathroom. Because sometimes a squeeze of shower gel just won't cut it. This special, spa-like experience is the perfect way to unwind and relieve some stress during times where this seems next to impossible. Part of the relaxing quality of a spa is the scent that envelopes you as soon as you step foot in it and your house should be no different, and with Yon-Kas Aroma Fusion collection, you are sure to be transported to a spa through your senses.
BATH
There's also a lot of science behind the relaxing qualities of a bath too. Bathing is proven to lower the stress hormone, cortisol and stimulates the release of endorphins. There are also studies that show bathing can lower blood pressure to support heart health.
Don't have a bath? No problem. Apply your body oil right before stepping in the shower, the hot water and steam will create a relaxing sauna effect and allow you to breath in all the relaxing scent benefits.
Yon-Ka Paris Phyto-Bain 100ml … €39

Enjoy this iconic product in the shower, or in a relaxing and romantic bath. Enriched with powerful essential oils such as Lavender, Everlasting, Petitgrain, Rosemary and Sage which help to drain, rebalance and tone your skin at the same time. The ideal, aromatic, treat.
BODY
No one has ever left a spa with dry skin and if you have, you're not doing it right. Skin that's parched often feels uncomfortable and tight, which is not the aim of the game. Stressed out skin often results in angry skin. We're talking flare ups in skin conditions such as rosacea and eczema and will often result in some very unwanted pimples. Stick to a moisturising routine (that includes the body too) to help get you to your best skin ever, which in turn, will boost happiness.
Yon-Ka Paris Lait Hydratant Corps 200ml … €35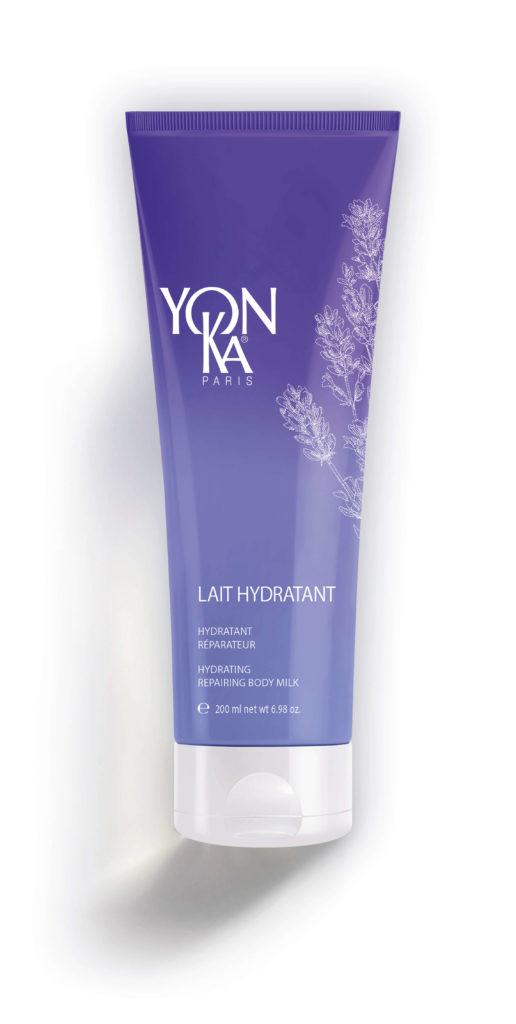 Show your body love and appreciation on Valentine's Day with an indulgent moment of self-care. Yon-Ka's triple action body milk soothes the senses through its calming aroma while its nutrient dense, velvety formula immediately comforts and repairs the skin. Rich ingredients such as ginseng and sweet almond oil hydrate and soften for a relaxing and effective home experience that rivals a quality spa treatment.
Yon-Ka Paris Huile Silhouette 100ml … €39
The light texture of Yon-Ka's Silhouette oil allows the product to be easily massaged into the skin. Recognised for its slimming factors and improving the appearance of skin, this pink pepper oil also contains antioxidant properties of sesame oil which is rich in essential fatty acids to help keep skin smooth and toned.
Yon-Ka Paris Gommage Aux Sucres Vitalité 200ml… €36
Ultimate exfoliator to promote softer skin. Yon-Ka's two sugar vitality scrub can be applied once or twice a week to renew your skin. The brown and white sugar formula contains sunflower oil and other nutrients to help nourish your body without leaving behind any unnecessary oily residue.
Yon-Ka Paris Huile Delicieuse 100ml… €39
The perfect pairing to Yon-Ka's sugar scrub, best applied after skin is exfoliated. With its thin, velvety and light texture, this sesame, sunflower and baobab enriched body oil is quickly absorbed so you don't have to worry about destroying your clothes afterwards. The oil softens, nourishes and illuminates skin in addition to its natural and relaxing scent inviting the senses to escape on a well-being journey at home.
Yon-Ka, as a 100% French professional skin care brand, provides an alternative answer and a complement to the medical aesthetic techniques and ensures visible and long-lasting results with non-aggressive treatments. It was developed by a family driven by a passion for botanicals with 60 years of expertise at the service of beauty. Yon-Ka relies on the power of the essential oils and plant extracts combined with "gold standard" actives such as hyaluronic acid, vitamin C, polyphenols, peptides and AHAs in order to target skin ageing and address all the potential issues of the skin.
Yon-ka Paris skincare is available from professional salons nationwide. For local stockist information visit www.renaissance-skincare.com/Yon-Ka/