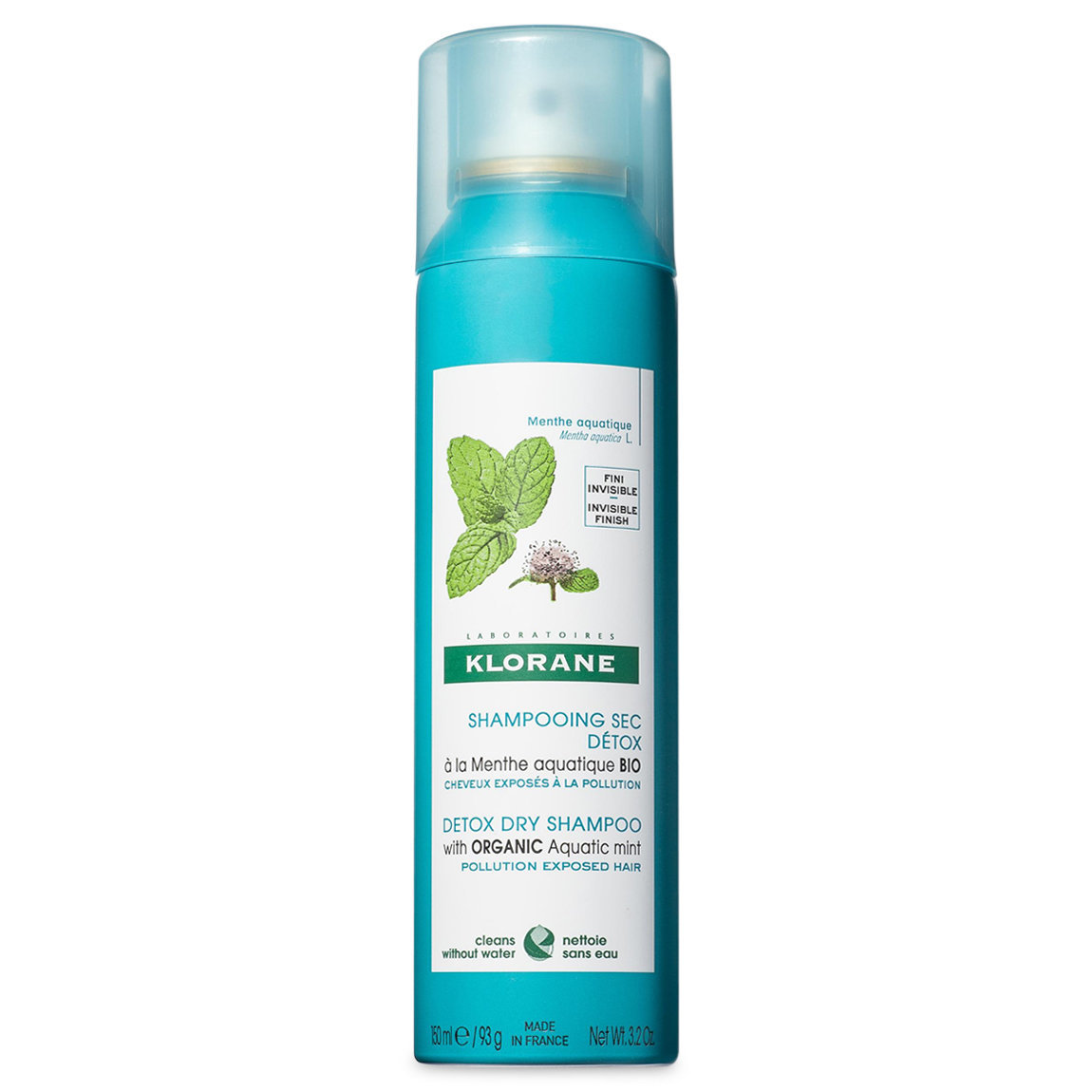 Renowned for its iconic dry shampoo, French botanical brand Klorane is excited to launch its latest innovation in the range – Detox Dry Shampoo with Organic Aquatic Mint.
Klorane's dry shampoo is a staple with beauty lovers, with one being sold every 10 seconds across the globe. The latest formula in the collection retains all the properties of the range with the added benefit of protection against pollution.
A handbag hero for those with a busy urban lifestyle, this new dry shampoo formula is perfect for gym lovers and those always on-the-go. Working and living in an urban environment means scalp and hair are exposed to a variety of pollutants including fine dust, exhaust gases, central heating, tobacco and food smoke.
In the short term, this leaves the scalp and hair dirty and dull, feeling suffocated and odorous while long term exposure can result in accelerated appearance of grey hairs and even premature hair loss.
Klorane's Detox Dry Shampoo with Organic Aquatic Mint, removes pollution particles, helps protect hair from pollution, refreshes the scalp and absorbs excess sebum thanks to the combination of Mentha aquatica L. & ultra-absorbing powders. In just 2 minutes, hair is purified, while providing intense freshness to cool down the scalp so hair is left feeling light and refreshed.
Klorane's Detox Dry Shampoo with Organic Aquatic Mint is the perfect daily refresh for tired city hair. Leaving an intense feeling of freshness with an invisible finish and anti-pollution effectiveness, you can save time and water!
Klorane's brand ethos has always focused on a commitment to the environment while creating great botanical based products that work, using sustainable farming methods. The Klorane Botanical Foundation is also committed to saving water through reforestation actions around the world and a unique project in France focused on water depollution using the Aquatic Mint plant.
With Klorane's dry shampoo, it is easy to make an impact and save water. By swapping out one hair wash per week, using dry shampoo in its place, can save up to 500litres of water per year!
All the benefits of shampoo without the water!
Invisible finish
Proven anti-pollution effectiveness
Natural-origin ingredients
Intense fresh feel
Fresh mint fragrance
Klorane is available from pharmacies nationwide.
Detox Dry Shampoo with Organic Aquatic Mint 150ml – €11.50
Detox Dry Shampoo with Organic Aquatic Mint, Dark Hair 150ml – €11.50