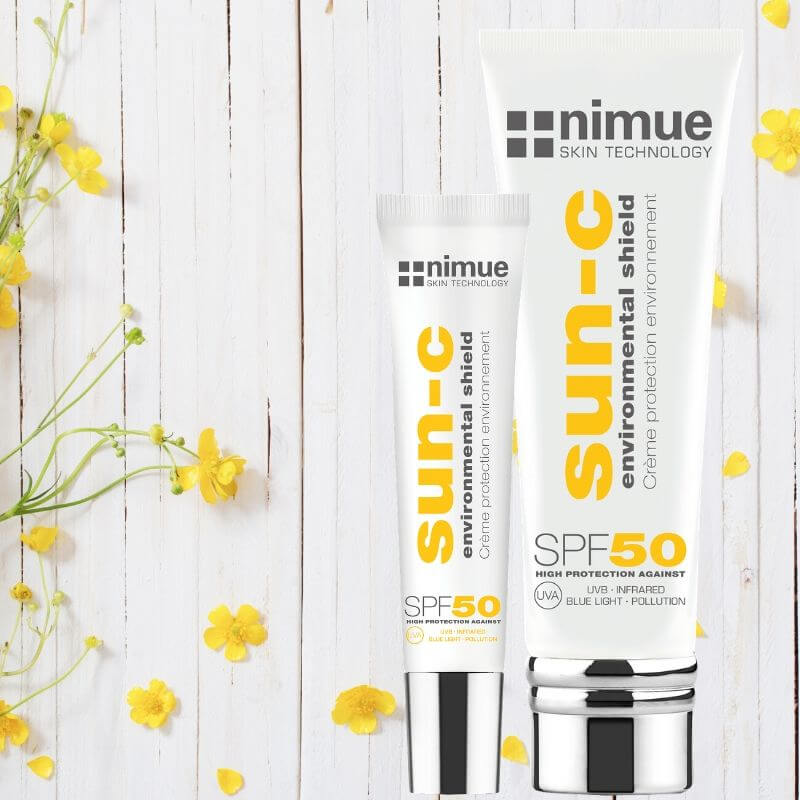 BREAK-THROUGH PRODUCT OFFERS PROTECTION AGAINST FULL ELECTROMAGNETIC LIGHT SPECTRUM INCLUDING BLUE LIGHT
Derma-cosmeceutical brand, Nimue Skin Technology is delighted to introduce you to one of its key products, Sun-C Environmental Shield SPF50.
At the moment, we know that no one will be jetting off on any sun holidays any time soon but this sunscreen is a full spectrum product, with a brand-new formula it is clinically-proven to 'shield' the skin from free radicals and offer high protection against the key causes of premature ageing; UVA, UVB, Infared and – the lesser known pollutant – High Energy Visible Light from Smartphones, computer screens and blue light, which we are all using a little bit more at the moment.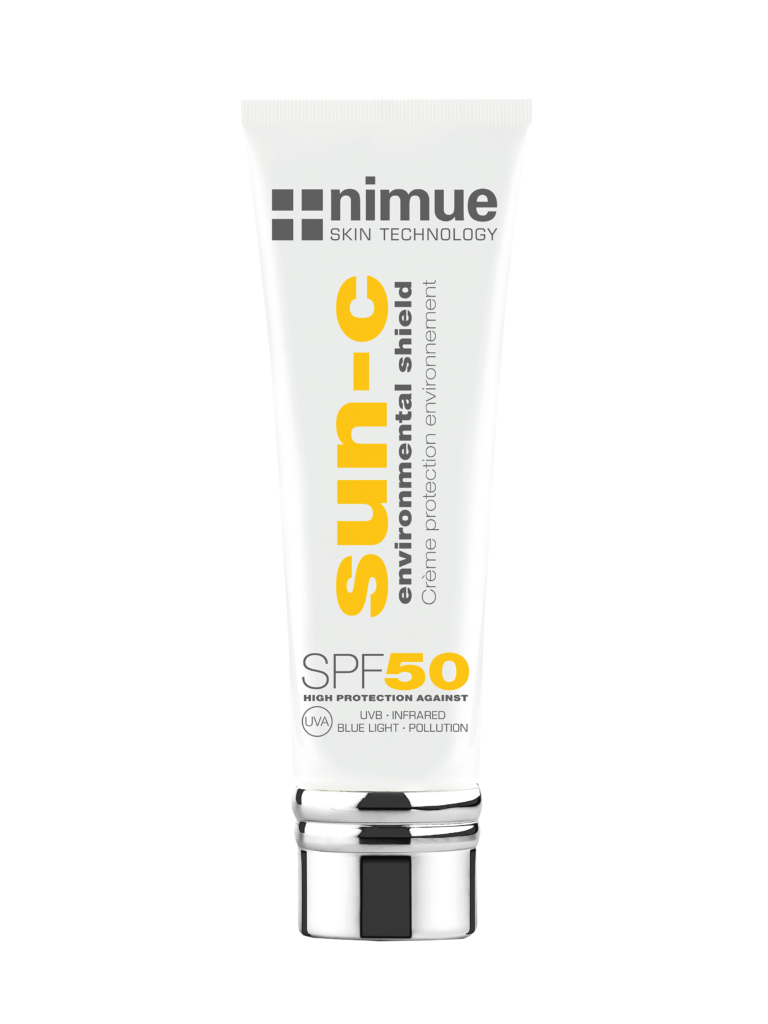 Further reinforcing its dedication to cutting-edge technology, Nimue's Sun-C SPF50 is the first professional skincare product to feature a revolutionary patented anti-oxidant molecule; Cyanoacrylate. This molecule prevents the accumulation of pollution particles in the epidermis and replenishes the skin with Anti-oxidants.
In addition to offering protection against the majority of causes of ageing, the advanced formulation has a beautiful light texture and gives a mattifying effect making it ideal for all skin classifications.
Key Active Ingredients and Benefits:
High protection SPF50
65% Dispersion of Zinc Oxide offers protection from the full electromagnetic light spectrum: UVA, UVB, Infrared and High Energy Visible Light (smartphones, etc.)
Fused Ring Cyanoacrylate (Patented by Nimue) for protection from pollution; smog, air pollution, smoke, etc and the blocking the formation of free radicals on the skin which is completely unique to this product
Environmental Shield Polymer for protection from environmental stress factors such as; pollen, wind, dirt, humidity and seasonal changes
Vitamin E Acetate acts as an antioxidant and moisturiser
RRP: 20ml, € 30.00
RRP: 50ml, € 60.00
Find your nearest Nimue stockist: https://nimueskin.com/salon-locator/ or call Sweet Squared on (01) 408 9191