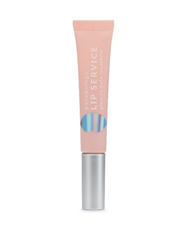 Skincare that delivers  -at the speed of you!
Patchology is a blessing for on-the-go 'skintellectuals' wanting products that do more, work faster and deliver outstanding results. Patchology is skincare made simple! With a background in medical patch technology, Patchology's intelligent masks and hydrogels deliver potent ingredients straight to your cells without any going to waste so you can get maximum effects with minimal effort and this Christmas, it is set to be the perfect stocking filler, the ultimate treat and the must have selfcare item!
Patchology is known for its expert ingredient delivery systems that work swiftly and provide superior results that keep up with your busy schedules whether it's 5 minutes or when you want to slow down and enjoy the process. With Christmas only weeks away, Patchology have you covered for any last-minute gift ideas with the ultimate stocking fillers and treats to help you sit back and relax in luxury over the much needed Christmas holidays.
FLASHMASQUE® ILLUMINATE 5 MINUTE SHEET MASKS: 4 PACK – €22.00
Illuminate your skin this Christmas! The change in weather can wreak havoc on our skin but Patchology's flash masque will help you to brighten up and put your freshest face forward. FlashMasque® Illuminate 5 Minute Sheet Masks give new life and lustre to the complexion, so you have healthy skin that radiates. Skincare lovers will look luminous in less time.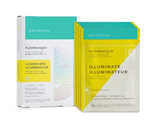 MOODPATCH DOWN TIME EYE GELS: 5 PACK – €12.00
Recharge and reset over the Christmas break after a crazy year in just ten minutes with the down time tea-infused eye gels. These are made with three calming flowers for a soothing experience. Comforting Calendula acts as an anti-inflammatory, Evening Primrose Extract detoxes and smoothes the under-eye area, and Lavender leaves you feeling totally chilled.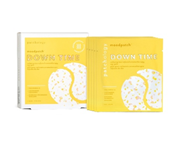 LIP SERVICE GLOSS TO BALM TREATMENT – €12.00
Formulated with hyaluronic acid, aloe vera and honey for a fix of hydration. This distinctive lip treatment locks the good stuff in for ultimate suppleness. Patchology's lip service has the look and feel of a lip gloss but transforms into a nourishing balm to keep those lips kissable in the run up to New Year's Eve.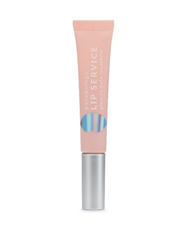 Patchology is a lifestyle brand focused on productivity– enhancing beauty solutions and supported by the best ingredients delivered via unique , patented patch technologies. Not only is Patchology cruelty-free, but has lots of vegan options available too. Whatever your speed, the products will not only fulfil its promise, but fit your life and the time you have available, Patchology call it "beauty at the speed of you," and it's the inspiration behind every product created within the range.
Patchology (from €4.00 ) is available to purchase from Brown Thomas, Arnott's, Avoca, Lloyds pharmacy, McCabes, Meaghers and selected stockists nationwide.