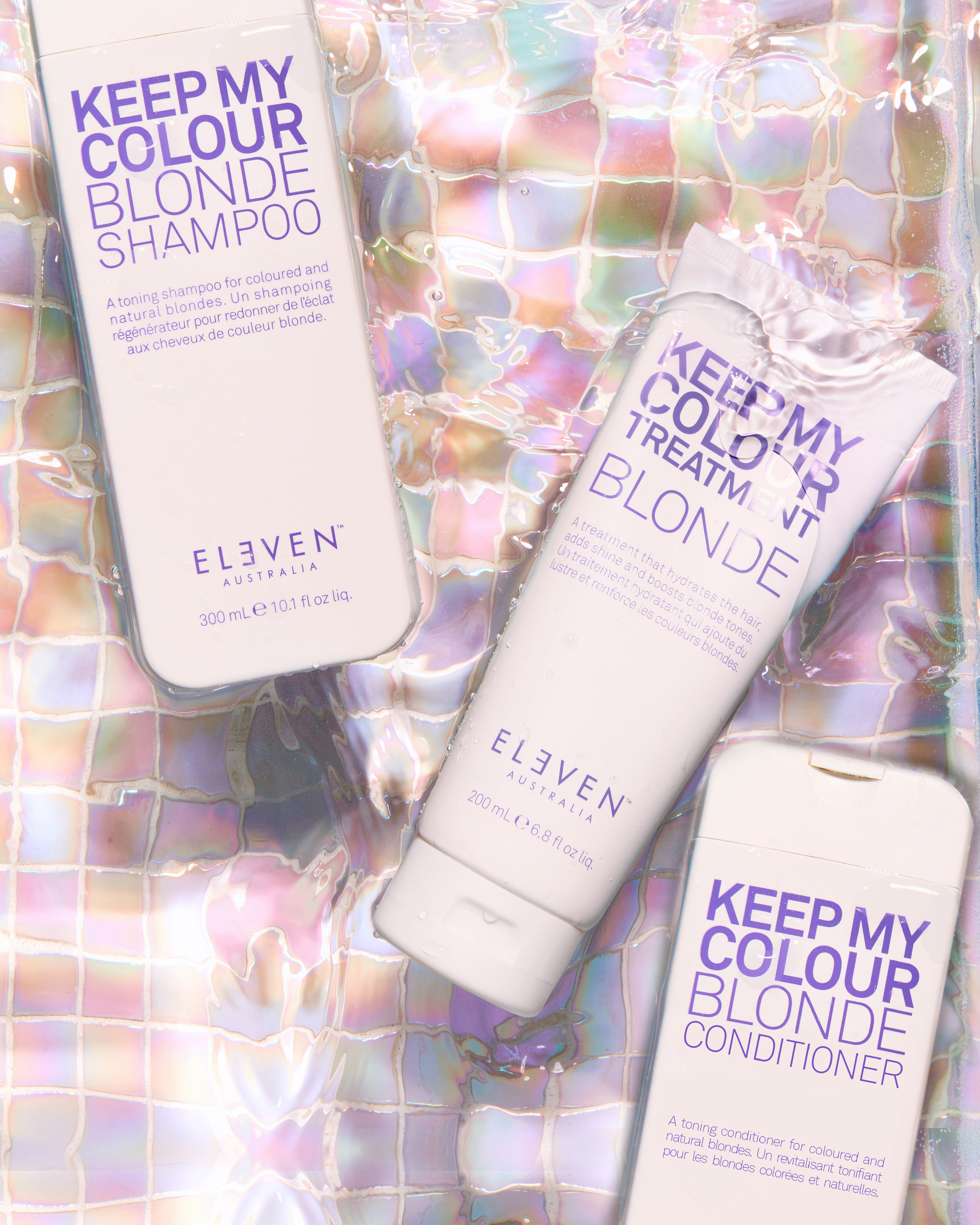 Whether you're a platinum blonde, a creamy blonde or a natural blonde, your hair needs a good and frequent dose of TL+C (Toning, Love+Care). Now you can personalise your tone while also keeping it in good condition with ELEVEN Australia's new addition to the KEEP MY COLOUR BLONDE range.

KEEP MY COLOUR BLONDE CONDITIONER has been formulated to boost blonde tones whilst adding shine, strength and nourishment to your hair. The rich, nourishing formula of KEEP MY COLOUR BLONDE CONDITIONER contains violet pigments to refresh highlights and counteract unwanted yellow and warm tones. It also uses Green Tea Extract, rich in antioxidants for added shine, Hydrolyzed Quinoa to protect and hydrate your hair and Lemongrass Extract which helps repair and seal damaged ends. Apply to freshly washed hair and comb product through from roots to ends (after squeezing excess moisture out). Leave for 2-3 minutes, then rinse.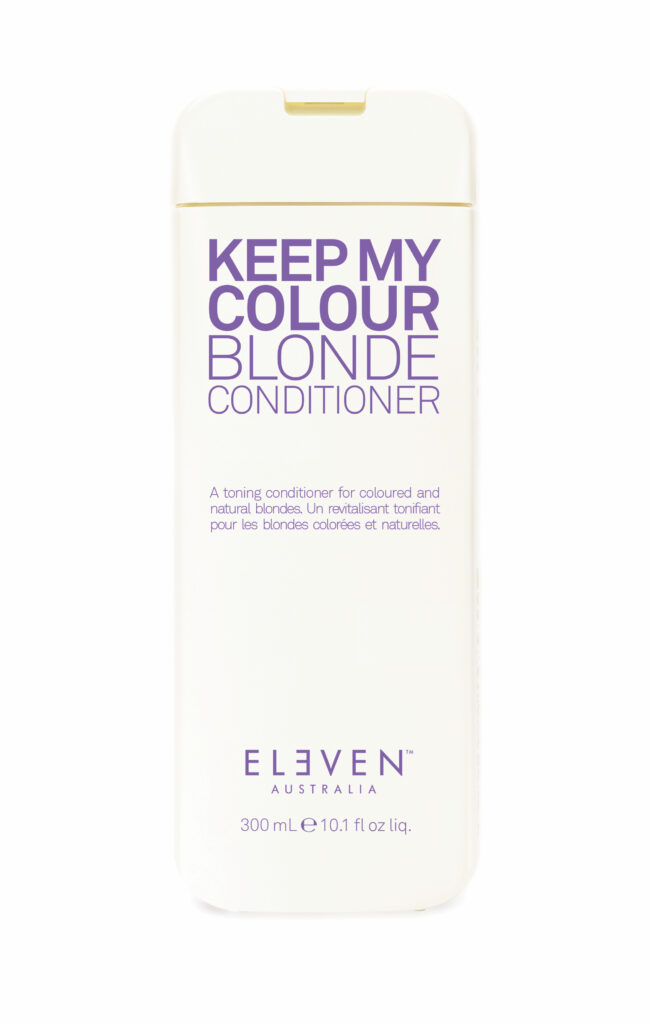 Coloured and natural blonde hair have a tendency to turn yellow or throw shades of unwanted warmth when not properly cared for. External factors such as chlorine, UV rays, lightning services and pollution all take their toll on your mane so it's important to use products that have been formulated to protect, nourish and tone your blonde hair. Use KEEP MY COLOUR BLONDE CONDITIONER as a daily dose of light toning after washing your hair with KEEP MY COLOUR BLONDE SHAMPOO. We recommend alternating this with our KEEP MY COLOUR TREATMENT BLONDE which you could use whenever you need deeper, more intense conditioning.

Rachel Vitullo, Colourist of The Year and ELEVEN Australia Educator, said; "I love the new KEEP MY COLOUR BLONDE CONDITIONER because you can use it every time you wash your hair. It has soft pigments so it's perfect for anyone with highlights, an all over blonde, or balayage because it's going to help keep the warmth out without over toning their hair. As toners fade, use the KEEP MY COLOUR BLONDE CONDITIONER to maintain your blonde longer in between salon visits."

ELEVEN Australia's KEEP MY COLOUR BLONDE CONDITIONER is now available on www.elevenaustralia.ie and in ELEVEN Salons nationwide. RRP €20.00.

@elevenaustralia_ireland | #elevenaustraliaireland