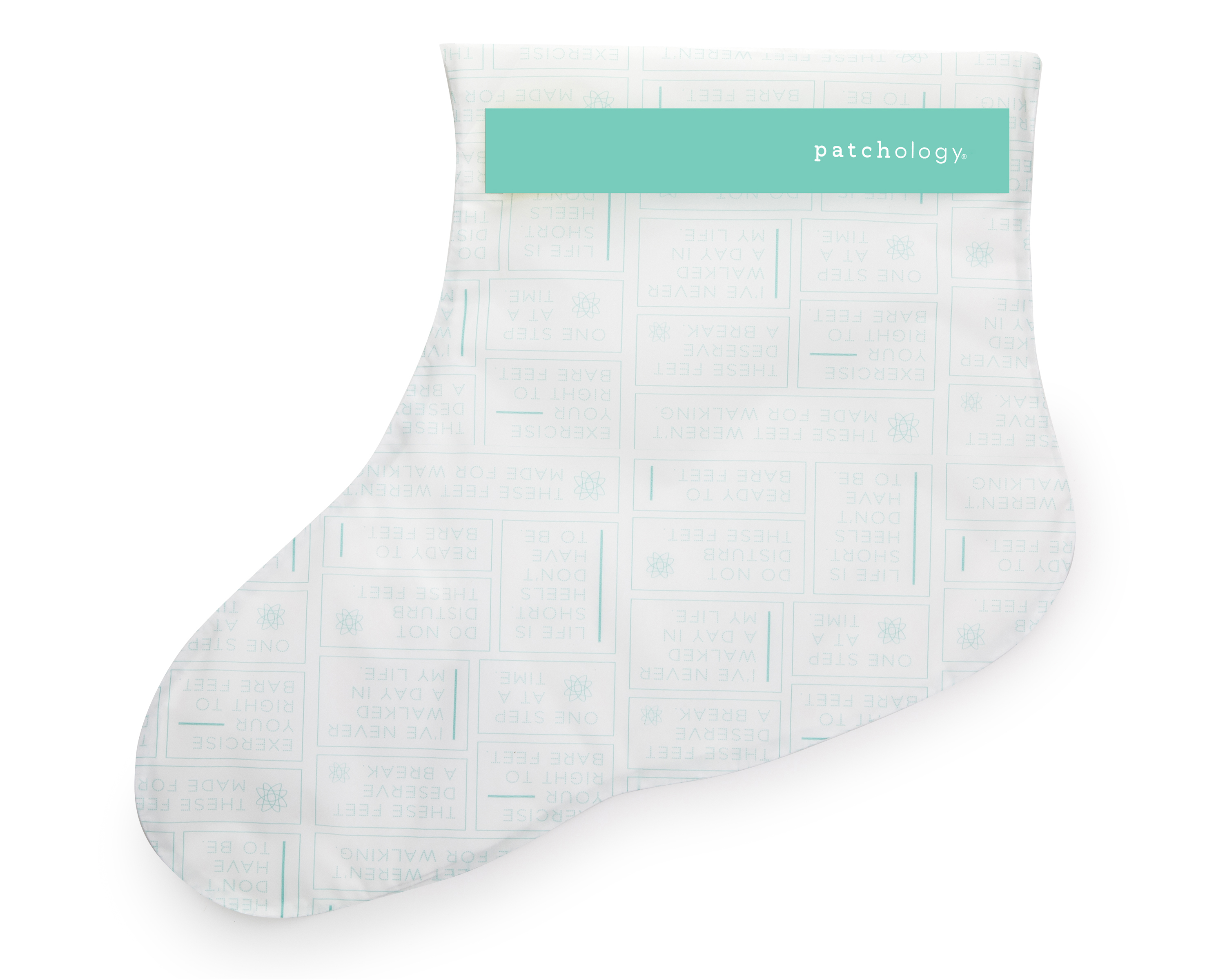 We add more moisture into skincare routines in Winter but what about the parts of our body that are exposed and used the most? Hands need a little TLC too and lets not forget about our feet! Winter time is great for cosying up next to the fire, sipping on warm cups of cocoa and watching the never-ending stream of great movies on TV. The dry, itchy skin that accompanies the season, however, not so much… Patchology has the cure!
Perfect Ten Hand Mask – €10.00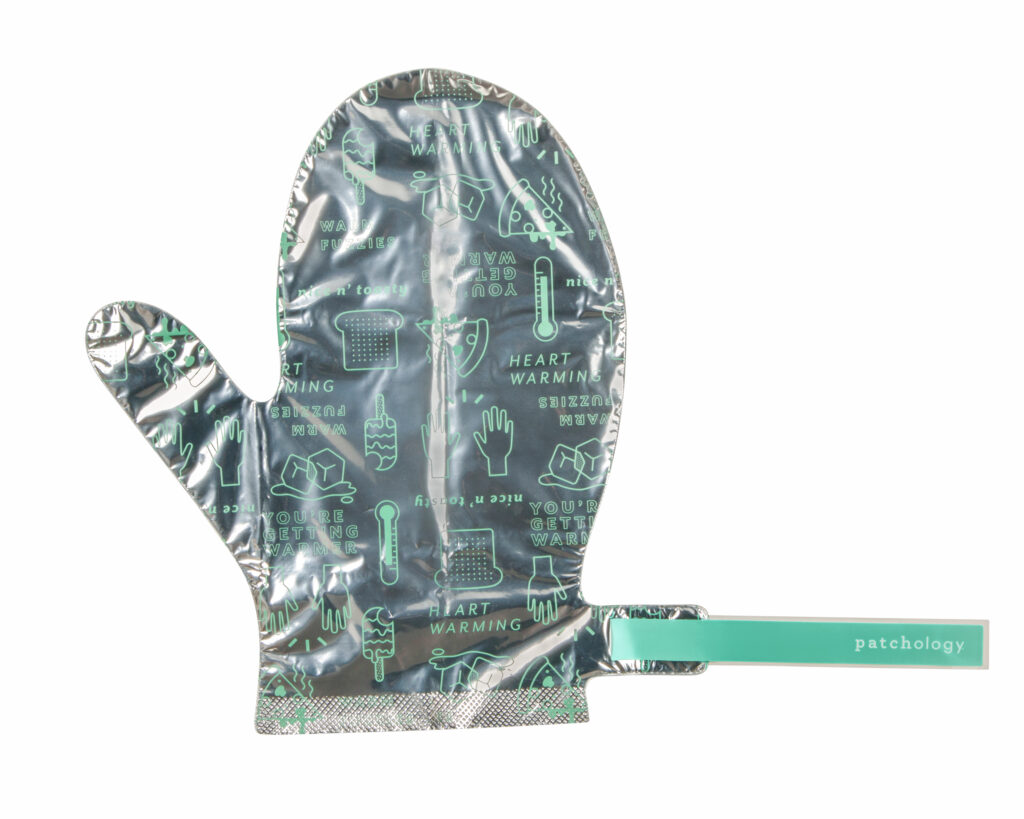 Treat hands to a luxury spa experience from the comfort of home with the Patchology Perfect Ten Self-Warming Hand And Cuticle Mask, a skincare treatment that is enriched with shea butter.
This hand mask has been developed to warm on contact with the skin, and the effect is enhanced with a pair of insulating gloves. This enables the ingredients to penetrate into the hands more thoroughly, softening the cuticles, healing cracked skin and relieving dryness. Formulated with macadamia nut oil, this treatment can also help to safeguard against free radical damage.
Posh Peel – €12.50
Posh Peel PediCure is a luxurious, incredibly effective foot peel treatment that progressively dissolves dead skin on your feet with a combination of powerful acids. This peel is formulated with Patchology's activating essence, which contains an advanced AHA plus BHA botanical blend featuring glycolic, salicylic, lactic, and citric acids. These four potent ingredients work together to deeply exfoliate and soften the surface of your skin, speeding up cell turnover, and encouraging dead skin to slough off.

The PoshPeel treatments are progressive, so treatments work over a period of 3-7 days (on average) to get rid of dead skin and smooth the surface. Skin stays smoother and radiant longer. Posh Peel leaves most pedicure polish intact.

Best Foot Forward – €10.00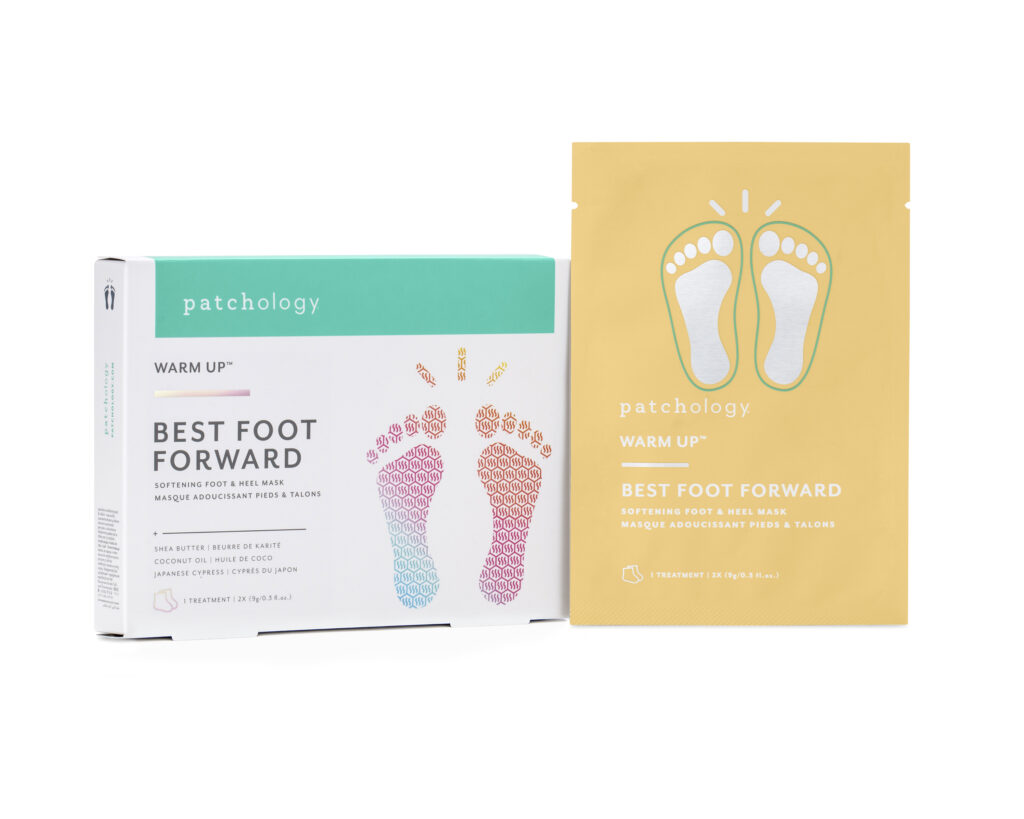 Invest dry feet with velvety softness using the Patchology Best Foot Forward Softening Foot & Heel Mask, a body care treatment designed to condition and nourish dry skin.
A pampering and intense moisturiser for the feet, these masks have been formulated with a generous amount of hydrating shea butter, which works to heal areas of irritation. Coconut oil, which is rich in fatty acids, provides soothing relief for areas of extreme dryness, while Japanese cypress oil provides anti-fungal properties.
Patchology (from €4.00 ) is available to purchase from Brown Thomas, Arnott's, Avoca, Lloyds pharmacy, McCabes, Meaghers and selected stockists nationwide.