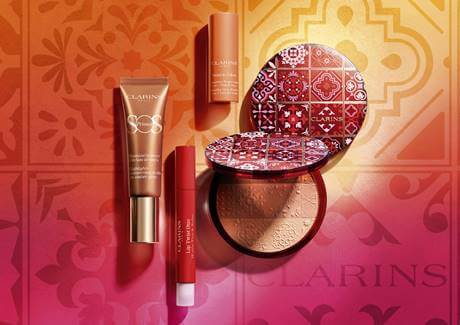 4 on-the-go, easy-to-use products.
4 ways to travel light, travel sunkissed…
Clarins heads for sunny climes this summer – the Mediterranean. It's warm colours, blazing sun and heady fragrances are all sources of inspiration for this new summer collection, one that will take you away from it all: a compact bronzing powder that gives a natural, healthy glow, a fabulous 2-in-1 healthy glow powder to light up the eyes and cheeks, a stain-effect felt for lips with its sparkle-effect balm and two new highlighter shades of SOS Primer for a sunkissed or pearly complexion.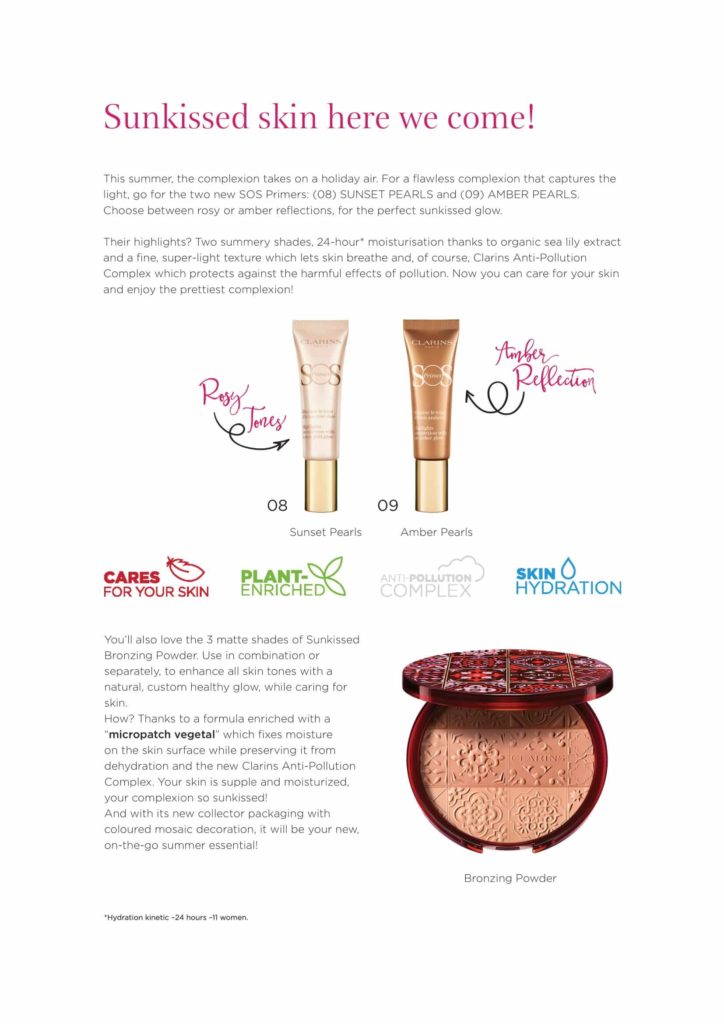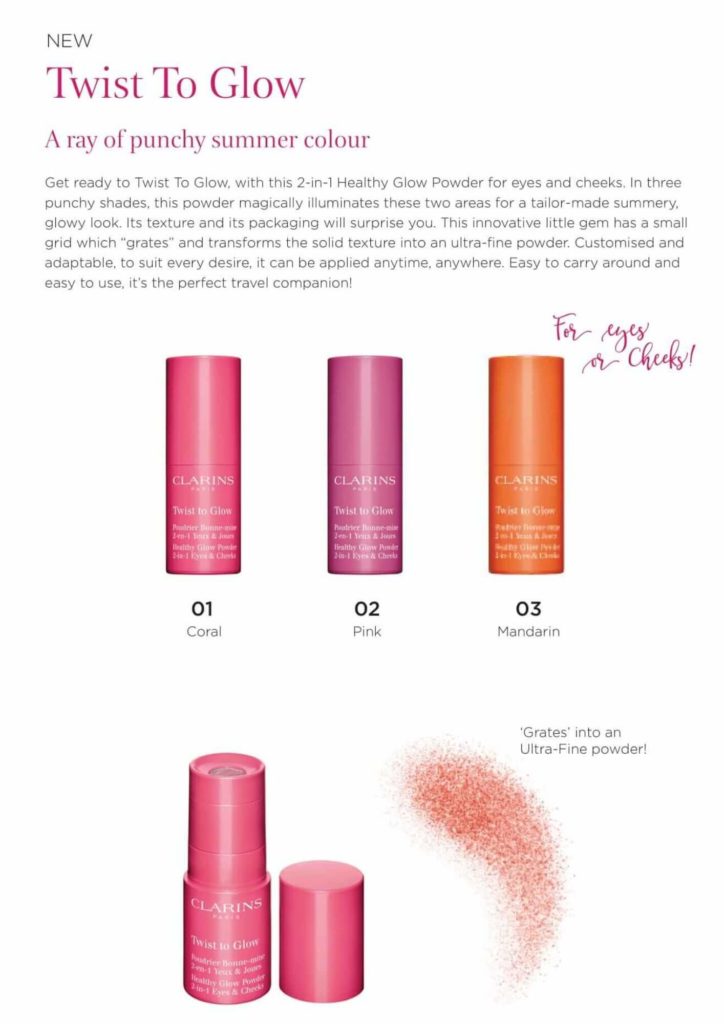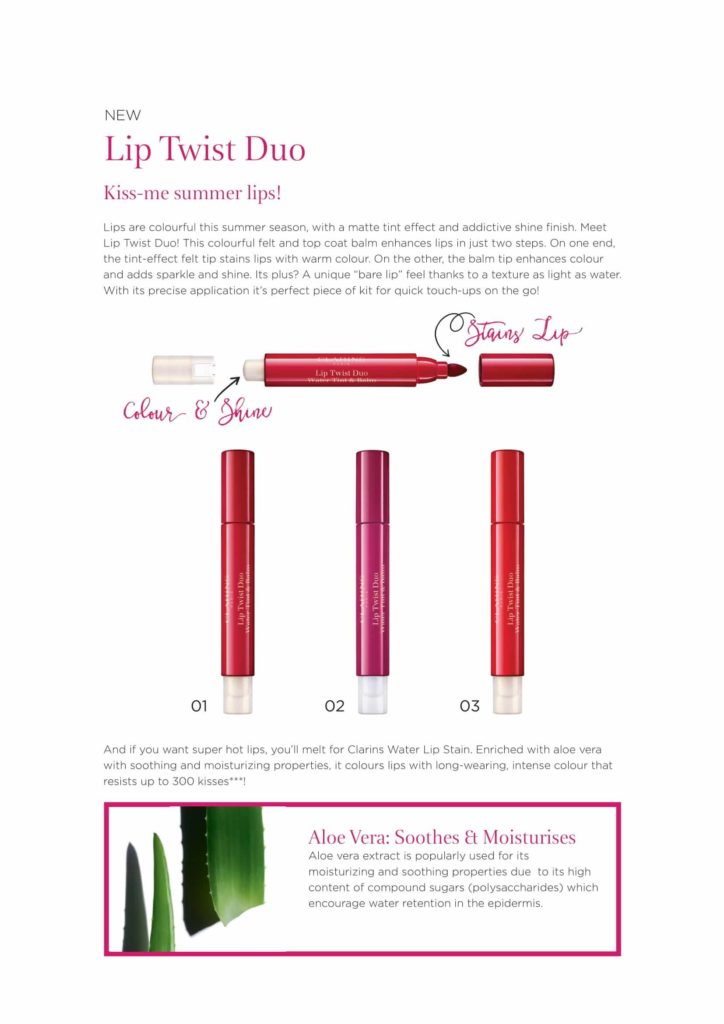 Clarins Ireland @ClarinsIreland
In the face of the COVID-19 international health crisis, and in the spirit of solidarity, Group Clarins commits its production resources to provide hand sanitizer to hospitals. Read full details here!