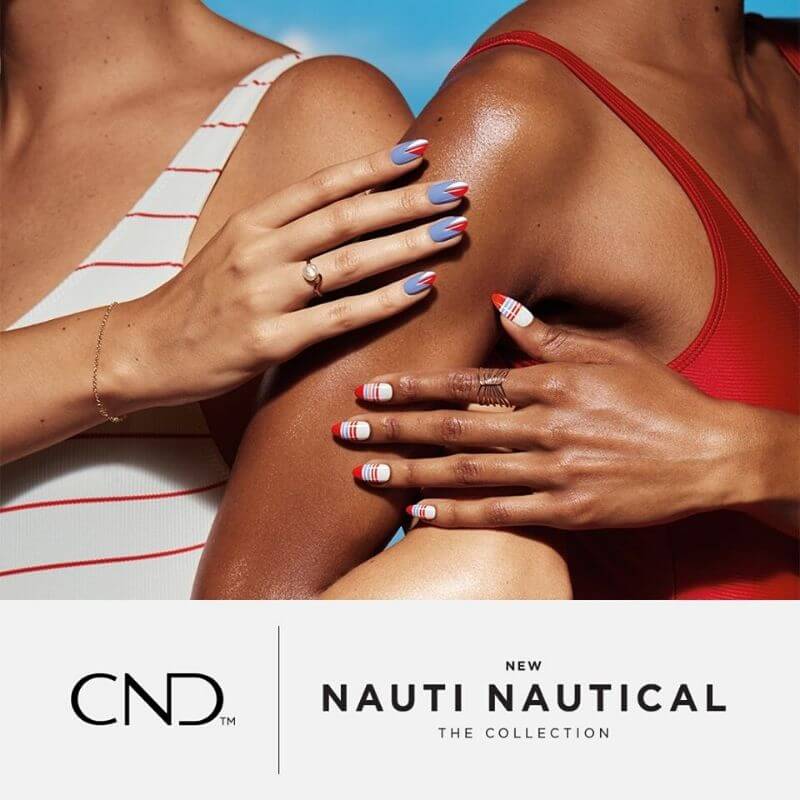 Sail away in style with vibrant hues inspired by this season's nautical trends. Make a splash with the Nauti Nautical collection, a chic line-up of six, eye-catching shades that will have all hands-on deck looking their best.
Available in both CND™ VINYLUX™ Long Wear Polish and CND™ Shellac™, this colour-drenched collection embodies the vivacious energy of summer with sassy, saturated shades. The collection includes: Catch of the Day, a bright peach; Hot or Knot, an energetic red; Kiss the Skipper, a vibrant pink; It's Now Oar Never, a rich lilac; Get Nauti, a breezy lavender and Down by the Bae, a cool, coastal blue.
"The Nauti Nautical collection is created to reveal the inner summer style siren in us all," said CND™ Co-Founder, Jan Arnold. "These striking, vacation-ready shades will take you from beach to boat and add a fun and flirty touch to any outfit."
Get swept away with the CND™ Nauti Nautical Collection. 
SHELLAC BRAND 14+ DAY NAIL COLOUR: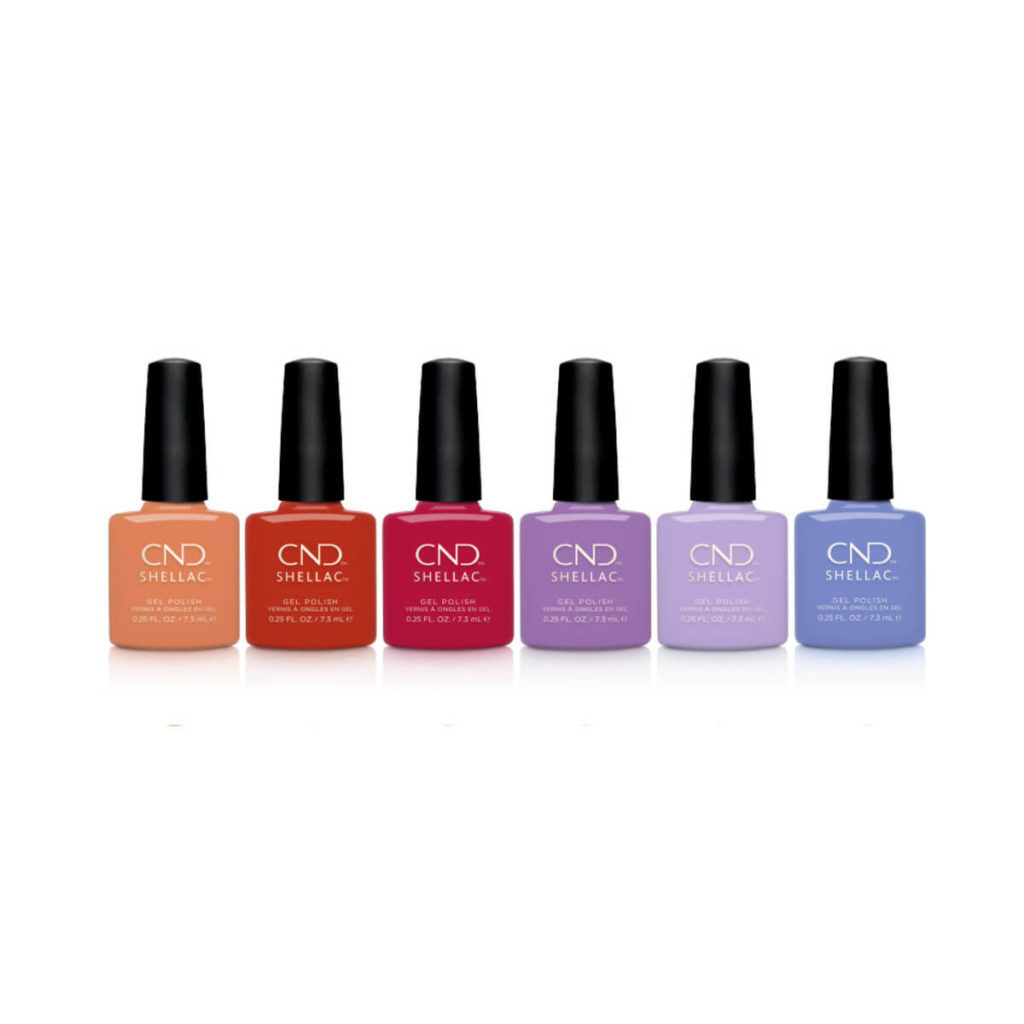 FEATURED BENEFITS: Delivers high-performance wear and stunning crystal shine with no nail damage when used as directed; Original Top Coat; XPRESS5™ Top Coat and CND™ LED Lamp deliver faster-than-ever service time and amazing 5-minute removal.
AVAILABLE IN 6 SHADES.
SALON PRICE: £13.95 / €15.45 (+VAT)
VINYLUX WEEKLY POLISH: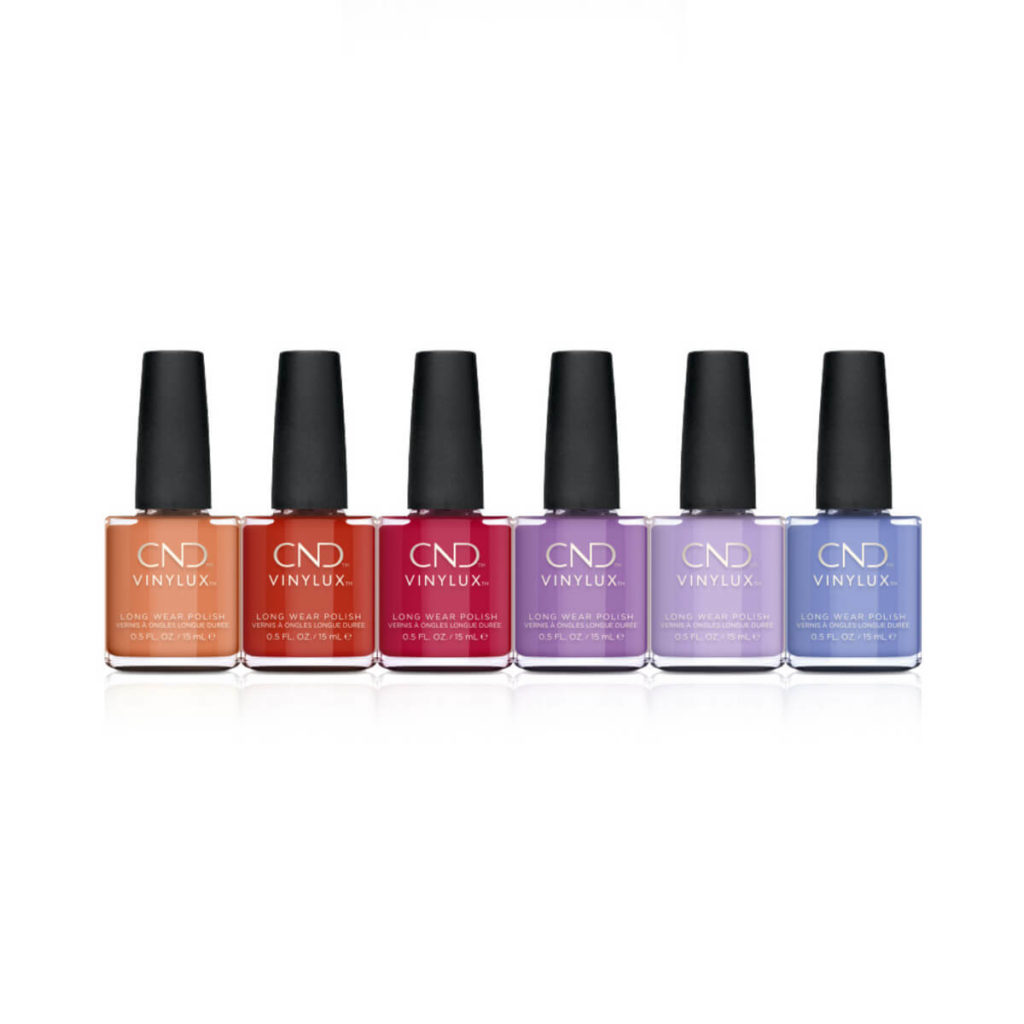 FEATURED BENEFITS: Delivers 7-day wear, chip-resistant and a fast-drying colour, 2-step application; VINYLUX™ Weekly Top Coat features a Caring Complex of Keratin, Jojoba Oil and Vitamin E and an Italian-designed, ergonomic brush for precise application.
AVAILABLE IN 6 SHADES.
Salon Price: £4.95/€5.95 (+VAT)
Available now at Sweet Squared. @sweet_squared_ireland
CND CELEBRATES SOCIAL & PERSONAL AWARDS WITH VINYLUX 2IN1- BEST NAIL POLISH TITLE. Read more here.