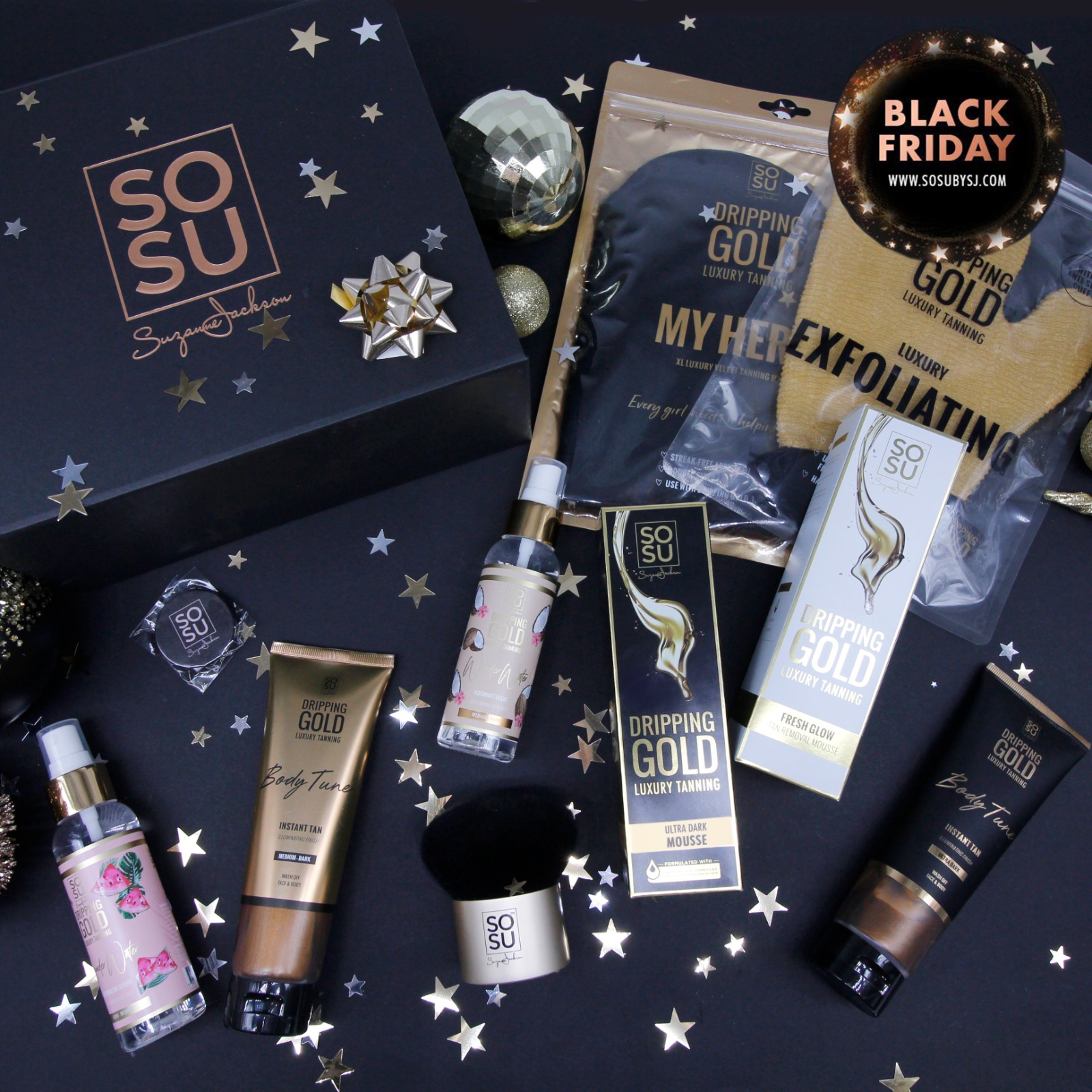 I'm delighted to inform you that SOSUbySJ and Dripping Gold have started Black Friday early.
Offer 1 – The Dripping Gold Magnetic Box offer is worth €110.80 and is NOW €60
Offer includes:
Dripping Gold My Hero XL Velvet Tanning Mitt
Dripping Gold Luxury Exfoliating Mitt
Dripping Gold Luxury Tanning Ultra Dark Mousse
Dripping Gold Fresh Glow Tan Removal Mousse
Dripping Gold Body Tune Instant (Medium – Dark)
Dripping Gold Body Tune Instant (Ultra Dark)
Dripping Gold Kabuki Brush
Dripping Gold Wonder Water Coconut (Medium – dark)
Dripping Gold Wonder Wat er Watermelon (Light – medium)
Includes a SOSUbySJ magnetic box and SOSUbySJ pop socket
Offer 2 – You Glow Girl offer is worth €33.90 and is NOW €18.50
Offer includes:
SOSUbySJ Travel Vanity Pouch
Dripping Gold Wonder Water (light – medium)
Choice of either the Sunset Trio or Ultimate Trio
Please find imagery attached which we would appreciate if you can share on your online platform.
Both offers are available at https://www.sosubysj.com/collections/offers-nw while stocks last.