The new ARTDECO Bronzing Collection "Feel the Summer it-Piece" radiates the lightness of summer. The first warm sunny days of the year bring with them a holiday feeling and high spirits. This summer's trend in the fashion and beauty world is characterized by natural materials. The absolute it-piece is natural raffia – whether in a garment, handbag or powder compact. Vibrant pink and orange, as well as natural earthy nuances, provide the perfect summer make-up. When combined with an expressive lustrous effect on the lips, products for a shimmering and bronzed complexion perfectly round off the look.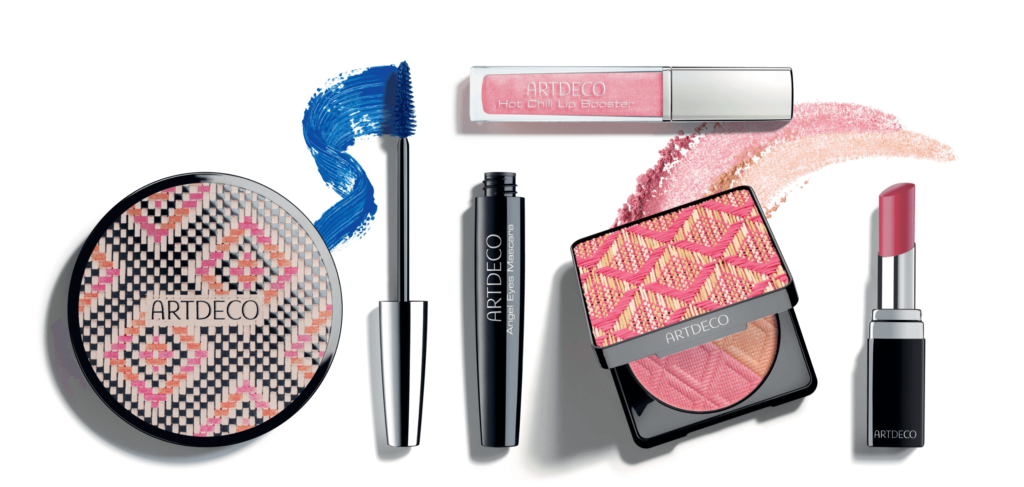 The limited edition Bronzing Blusher "good vibes" adds a touch of freshness in no time at all. The three soft light-shimmer colors invigorate your cheeks with a healthy-looking flush. The tiny pearl particles provide a fine finish. The Bronzing Blusher, which is free of parabens and fragrance, is available in a trendy raffia packaging bearing a sophisticated design. Each compact is unique.
The limited-edition All Seasons Bronzing Powder is a multi-colored designer bronzer that lends your complexion a natural, sun-kissed glow. The "summer it-piece" powder contains three different shades, which can be blended to create a variety of combinations to match the season and your skin type. They can be applied individually or together. Discreet pearl pigments reflect the light, lending your complexion even more radiance. The velvety, long-lasting texture is easy to apply and feels light on the skin. Special pigments guarantee an even color application and prevent any darkening.
The All Seasons Bronzing Powder, which is free from fragrance and parabens, contains nurturing vitamin E.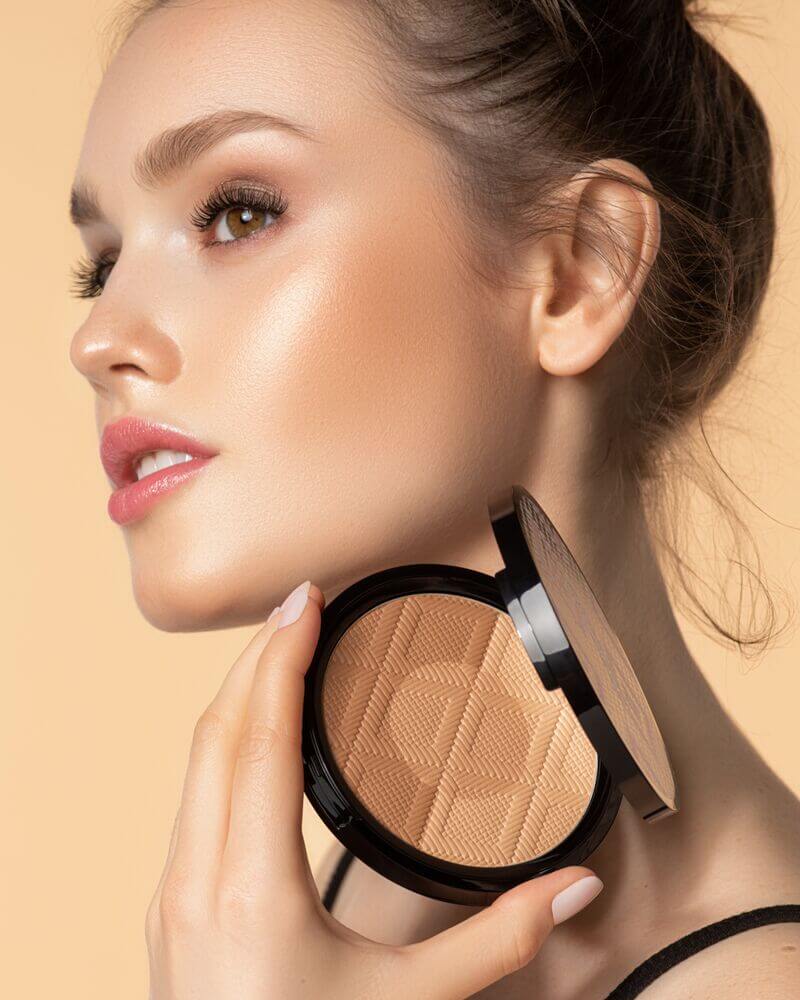 Skin compatibility dermatologically approved.
The limited-edition Glow Bronzer "summer glow" combines Bronzing Powder and Highlighter in one product. The mineral pigments in the Bronzer, which is free from mineral oil and parabens, provide your skin with a natural sun-touched glow. Finely ground, shimmering mica lends your complexion a fresh shine. The exclusive natural raffia packaging with three-dimensional powder relief makes the Glow Bronzer a real eye-catcher. Each piece is unique, thanks to the use of velvet, a material that is particularly on trend.
Skin compatibility dermatologically approved.
The fragrance-free Angel Eyes Mascara with "black" N°1 ensures a breathtaking look in classic black. Lasts for up to ten hours. "azure" N°6 gives your lashes a summery blue appearance. The finer tip is perfect for even the shortest of lashes. The broader brush area emphasizes the eyes, creating an "eye-opening" effect. A perfectly balanced combination of waxes ensures ultimate volume, and simultaneously nourishes the lashes.
Angel Eyes Mascara is suitable for sensitive skin.
The Hot Chili Lip Booster enhances the color of your own lips, providing them with an intensive glow. Stimulating red pepper extract ensures a rosy finish for irresistible lips and maximum volume. The microcirculation of the Lip Gloss can cause a slight tingle on the lips. Tiny glitter particles reflect the light and make the lips appear even more voluminous and seductive. "rosy chilli" N°3 pink tone is new to the collection. The Hot Chili Lip Booster should not be applied to irritated or cracked lips.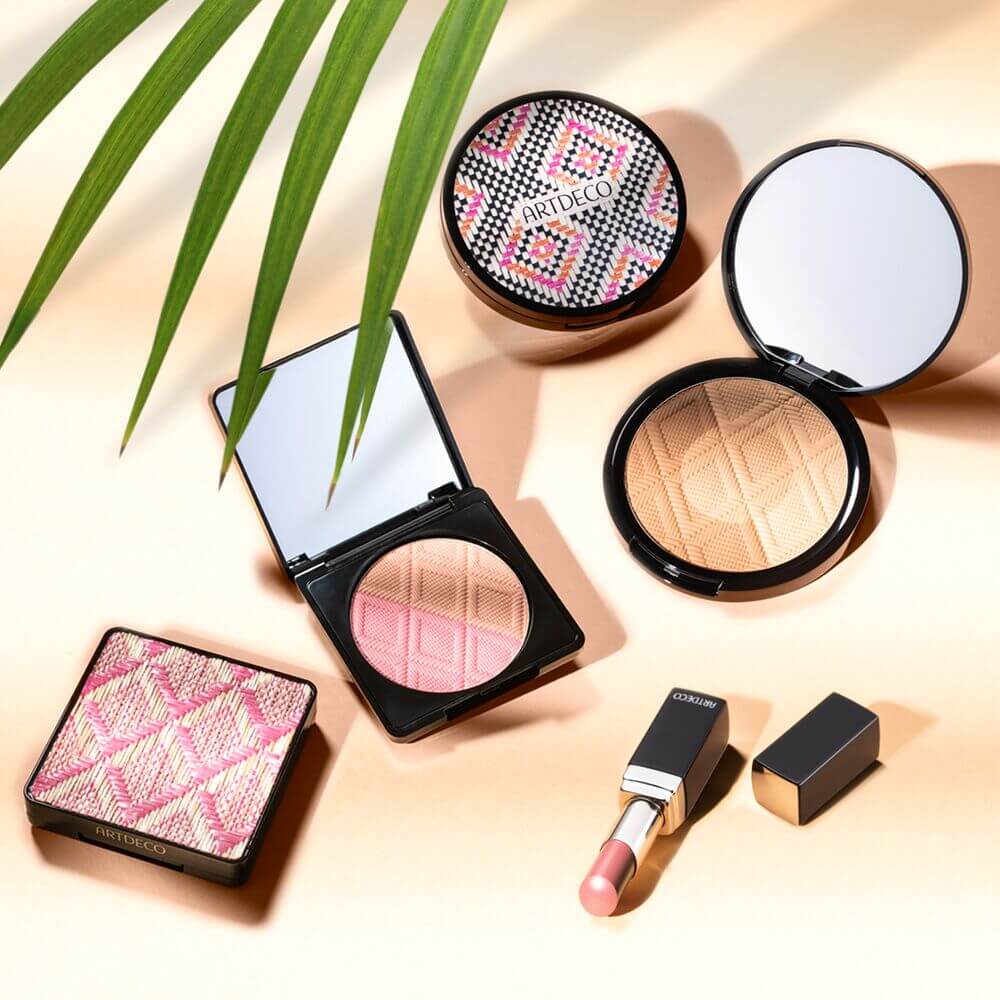 Color Lip Shine, which is free from parabens and fragrance, impresses with its freshness and brilliance of tone. Glowing polymers enable utmost wearing comfort and provide a natural moisturization. This silicone-free gel cream lipstick is available in a slender pomade format with a rounded tip. It comes in a high-quality packaging in sophisticated silver and black. The new colors "shiny coral" N°24, a light shade of coral, "shiny raspberry" N°54, a fresh raspberry nuance, "shiny rosé" N°66, a delicate rosé, and "shiny diamonds" N°85, a subtle shimmering pink, have been introduced to our summer range.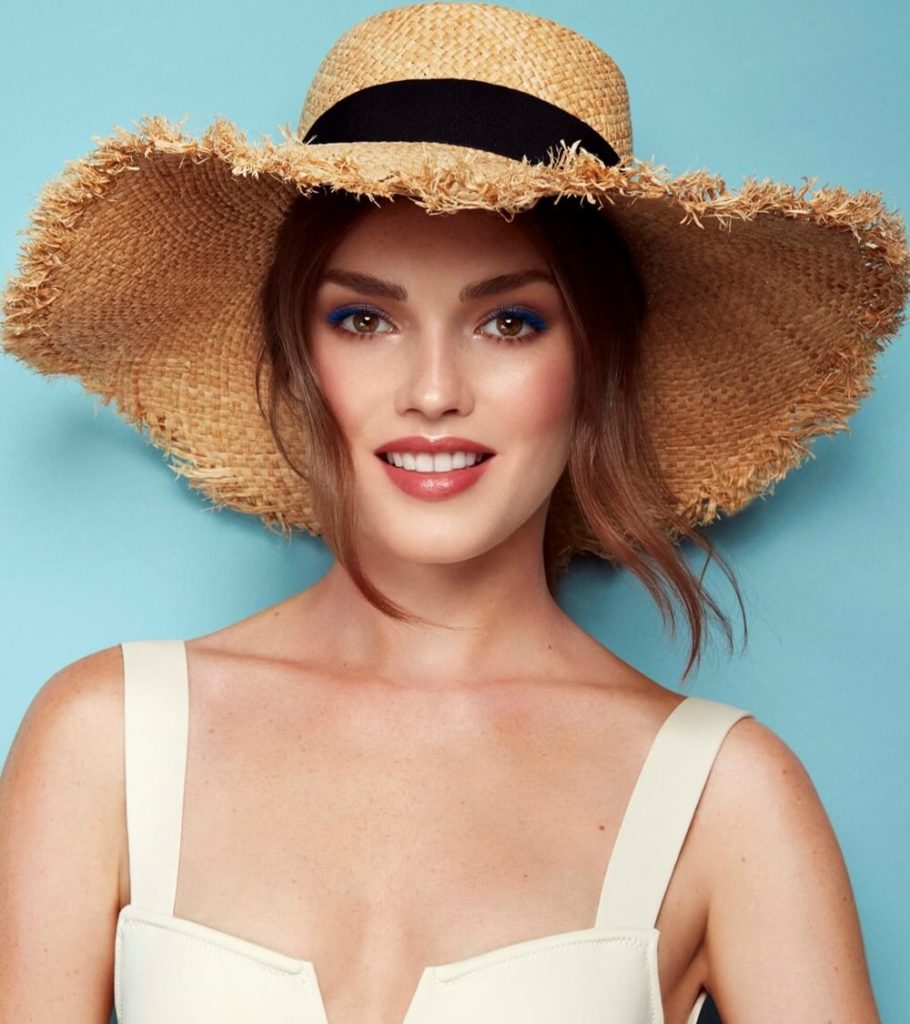 Color Lip Shine is free from lanolin, silicone and talc. Skin compatibility dermatologically approved.
For more information, contact info@chleoenterprises.ie ARTDECO cosmetics