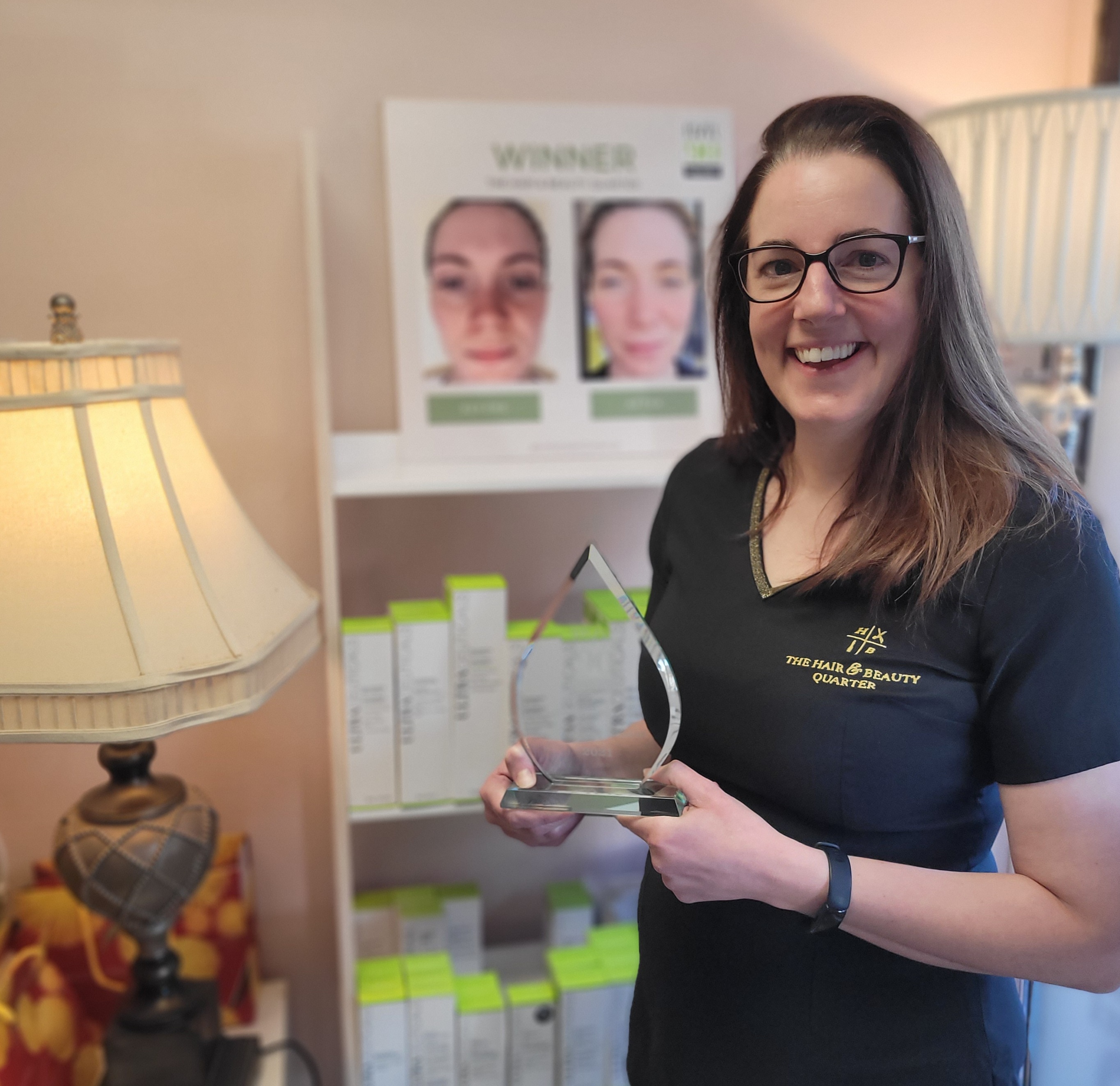 Australian Cosmeceutical brand Ultraceuticals announced their 2021 Irish award winners for the RVR90 campaign. RVR90 is an abbreviation for Real Visible Results in 90 days. Ultraceuticals clinics around Ireland entered this special skin challenge which showcased their client's transformational before and after images within 90 days. Dr Heber and his expert panel reviewed an impressive array of entries. We caught up with Skin Specialist and Director of The Hair and Beauty Quarter, Muireann McDermott, to discuss how the RVR90 campaign has impacted both her business and her client's lives.
Hi Muireann congratulations on winning the Hyperpigmentation Category in the RVR90 awards. What does winning the RVR90 skin challenge mean to you?
Winning this award has helped me to grow the business and given customers more confidence in me and the brand. It has helped me to drive sales and I have had lots of bookings as a results of winning. I was thrilled to have won this award as I have a real passion for skin and helping people on their skincare journey so to be recognized for this was amazing.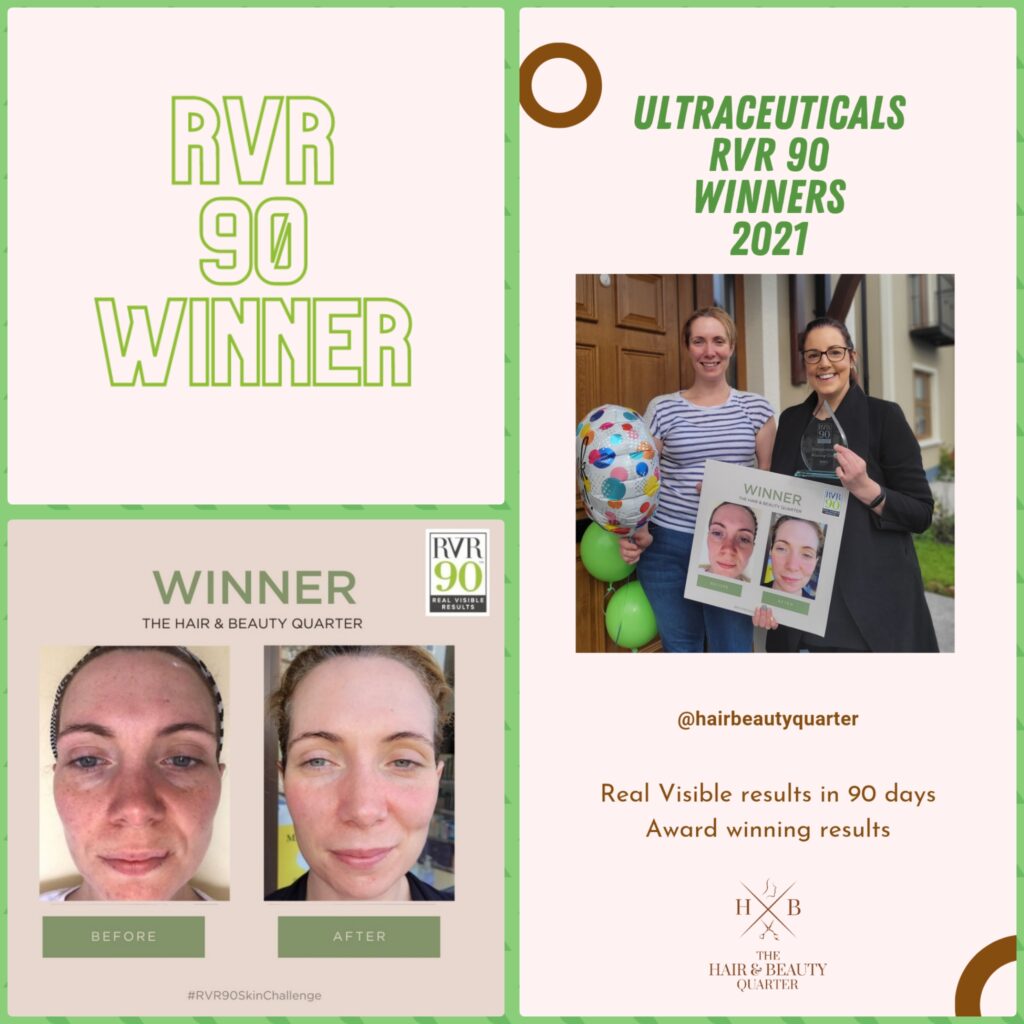 How has this campaign impacted your client's lives?
Best to take a quote from my client Patricia…. "I'm living for the day I don't have to wear a mask so that I can show off my new skin. Family have noticed the difference and have been wanting to find out what I've been using. I previously wore make up to cover up my skin for years but now realise I should have been investing my money in looking after my skin than on makeup covering it up. I would 100% recommended these products to my friends and family."
What has been your most rewarding part of the RVR90 journey?
Seeing Patricia (my 90 day client winner) grow more confident and happy in her skin was the best part for me. The shock and surprise when I arrived to her door to share the news of our Award was such a lovely celebration for us both.
What is your favourite product from the Ultraceuticals range?
This is a tough one. I'm going to choose the UltraClear Treatment Lotion for me its a game changer when along side a tailored consistent routine!
What is best skincare advice you like to give your clients?
There is a long list, but Consistency is key. You're not going to get abs after one gym session and the same is true for our skin.
What is the most common questions client's ask you as a Skin Specialist?
Why do I need SPF in IRELAND?!!
If I ever create a sunscreen I'm going to call it 'LPF' light protection factor so we stop associating with the sun and start clients on the journey remembering to protect from light rays.
What advice would you give to another therapist who would like to partake in the RVR90 skin challenge?
You have to do it. It has been an amazing experience and the win was the icing on the cake.It gave me so much confidence and has given our salon great recognition as a skin centre in our area.
The Hair & Beauty Quarter
071 91 38123
Find us on Instagram
Find us on Facebook
To learn more about Ultraceuticals and the RVR90 Real, Visible, Results Challenge visit www.ultraceuticals.com/ie