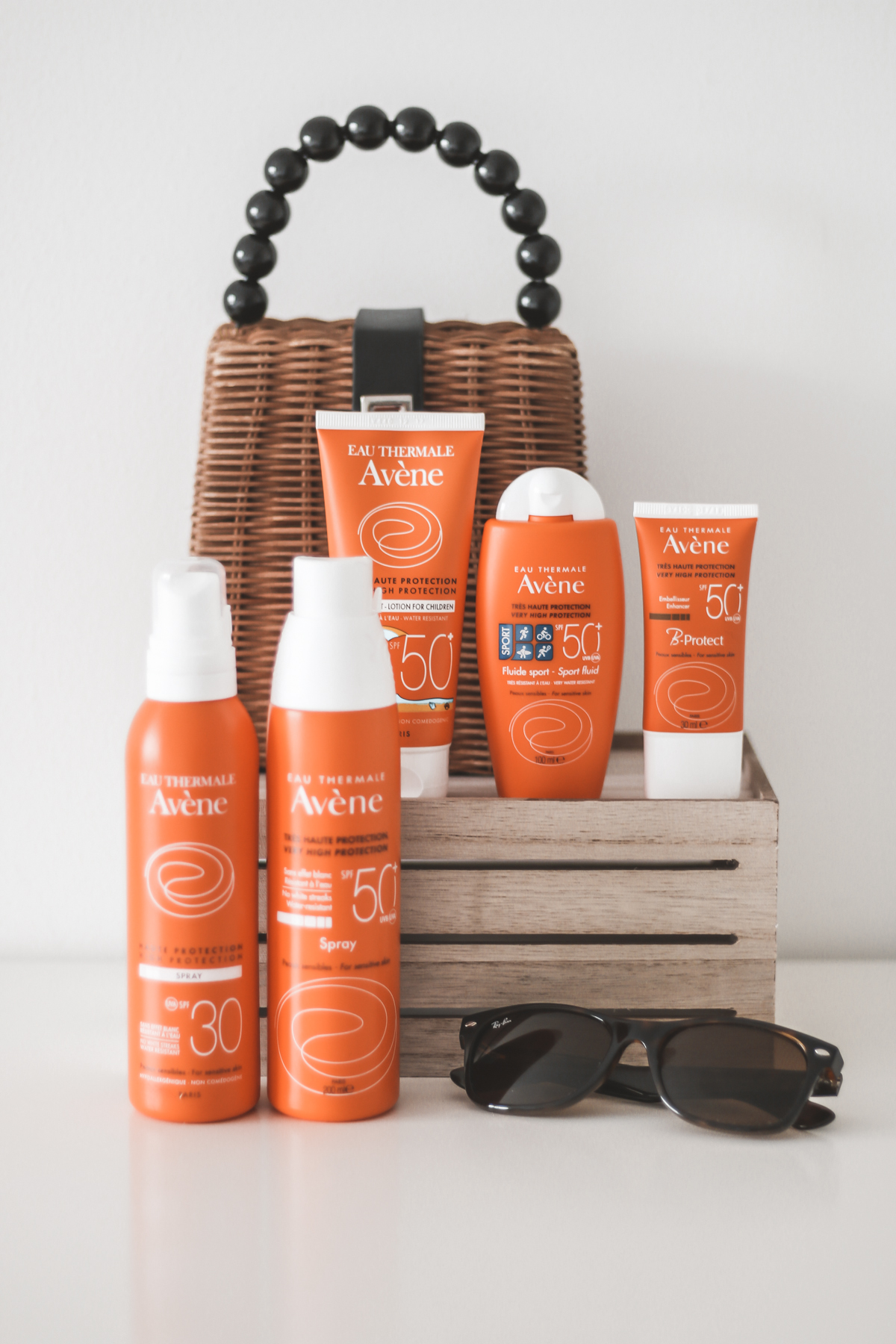 Expert Sun Care All Skin Will Love
..and why it's so important to wear SPF every day, even coming into the autumn and winter months!
For 30 years, French skincare brand, Eau Thermale Avène, has been on a mission to protect skin. As the summer draws to a close, the brand, which is dedicated to constantly improving its extensive SPF range, decided to undertake some research on Irish attitudes towards SPF.
The recent survey conducted by Avène in Ireland found that only 54% of respondents wore SPF on their face every day. Reasons given by the 46% of respondents who do not wear SPF daily included – 'I don't need to wear SPF in Ireland', 'The sun doesn't shine every day in Ireland' and 'SPF is heavy and greasy under my make-up'.
While many people think that the sun is not strong enough in Ireland to warrant daily SPF, the research found that 59% of people surveyed had been badly burnt in Ireland and an astonishing 55% know someone who has been diagnosed with skin cancer.
Commenting on the survey statistics, Dr Laura Lenihan, Irish suncare ambassador for Avène said, "Even in Ireland we should be wearing SPF on our face all year round!
UV rays from the sun come in 2 major forms – UVA rays cause Ageing of the skin (A for Ageing) & UVB rays cause Burning of the skin (B for burn). SPF should provide protection against both UVA & UVB rays. Both can cause skin cancer.
In 2016 over 11000 cases of skin cancer were diagnosed in Ireland (the most common type of cancer diagnosed). UVB rays are predominantly troublesome in the summer months (April – September) while UVA rays are present year round – even here in Ireland.
This is the reason why we need to wear SPF 365 days a year. SPF is the most important thing you can put on your skin to prevent skin damage and ageing."
Looking back at the summer, Avène's best-selling day for SPF in Ireland was Bank Holiday Monday 1st June 2020 when temperatures soared to 27°.
The best-selling products this summer were the Avène Tinted Mineral fluid SPF 50, followed by B-Protect City Shield 50+, proving that Irish consumers love dual-action SPFs which offer high protection while giving a subtle tint and illumination to the skin.
Avène products are available from pharmacies nationwide and online at www.boots.ie.