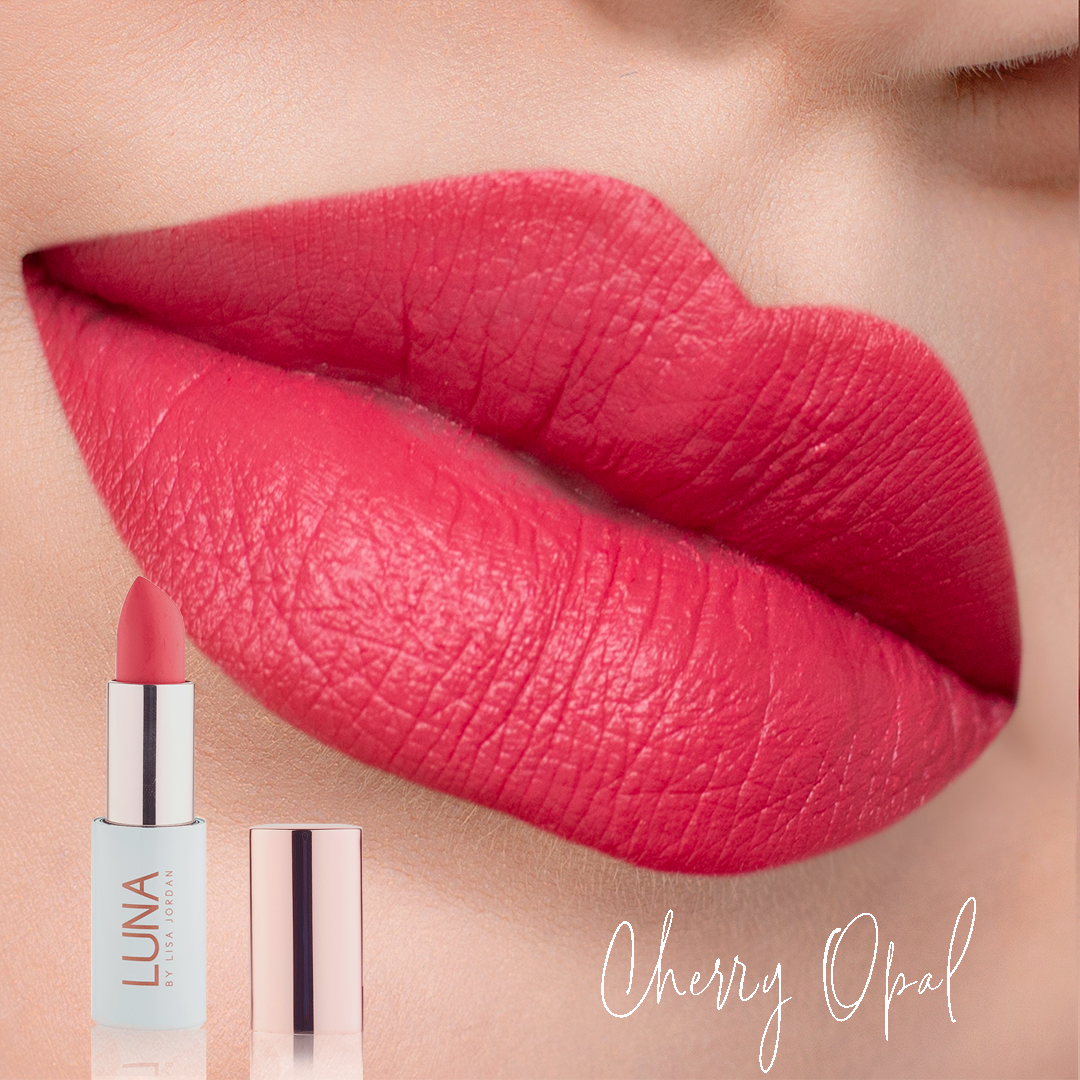 Make a bold start to your summer with gorgeous shades of lip products from the Luna by Lisa Jordan range.
Sometimes wearing makeup on a hot summer's day is like putting on a pair of jeans on a hot summer's day… you'd rather not. One of our favourite things about the onset of warmer months is letting go of layers, sticking with essentials, and saying yes to less. Giving up anything that feels heavy on the skin, swapping rich creams for lightweight, cooling formulas, minimizing your makeup routine, & embracing bright, happy lip colours that make your lips look like they were made to thrive under the scorching sun, is what summer makeup is all about. Whether you like to gently dab on a product that will drench your lips with moisture, or choose a bold bright colour, or just don 'your lips but better'. A swipe of good lipstick can be transformative. The right colour can illuminate the face and is one of the most effective ways to elevate a look. Here's our picks of the perfect lipsticks in the hottest summer shades to wear whenever, wherever you go, with Luna by Lisa.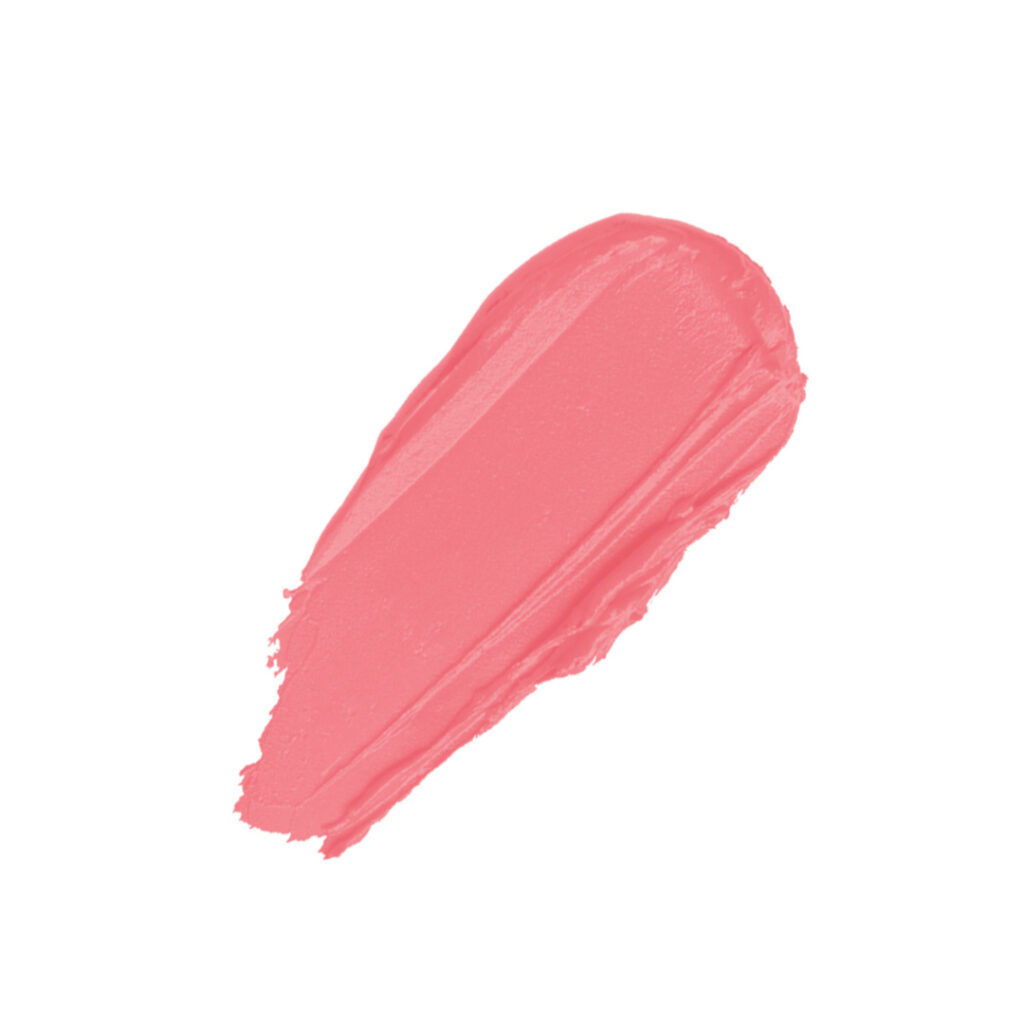 CHERRY OPAL LIPSTICK (€12)
An unapologetically bright color that falls somewhere between classic red and pink. This shade is infused with fuchsia tones to create a full, wearable colour that will take you anywhere. A satin finish will add a subtle glow and keep your lips defined. This is the perfect pop of vibrant pink to add a statement to a natural minimal bronzed look. Pair with Luna by Lisa Cherry Opal Lip Pencil (€8) to keep you look in place all day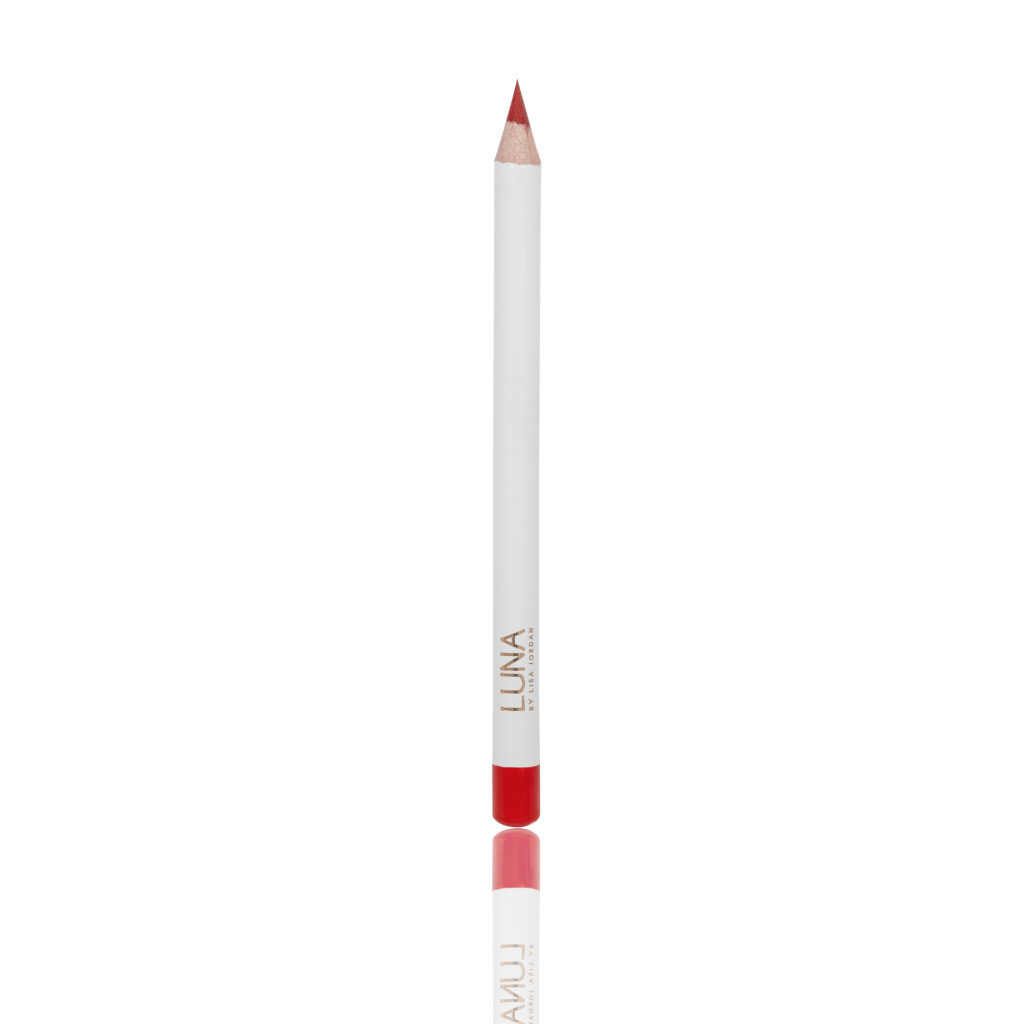 CORAL KISS LIPSTICK (€12)
This coral shade is infused with soft summer tones to create light, wearable colour. A satin finish adds a subtle glow and keeps your lips Insta ready, whatever life throws at you. Once you jump for Luna's signature red, you'll never look back. The ultra-soft satin color can be blurred on your lips for a just-there red, or layered on for an opaque pop.

Berry Quartz (€12)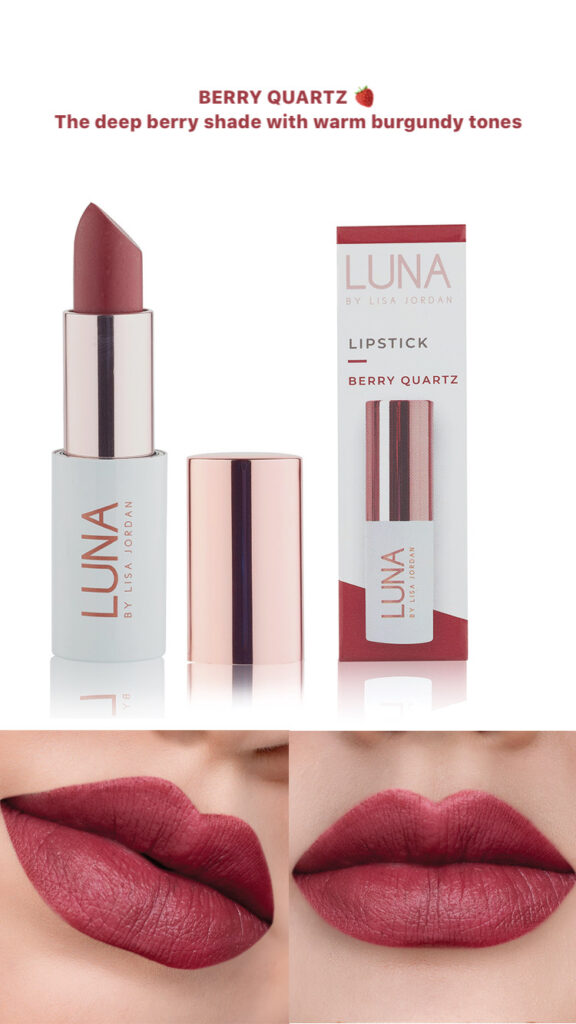 This deep berry shade is infused with warm burgundy undertones to create a full wearable colour that will compliment a more daring summer look. Given its autumnal appeal, Berries are very cool toned which is opposite to what we've been used to in the summer months. Stain your lip with this blackberry toned hue and keep the rest of the make-up modest and unassuming. While a berry lipstick can often be a bold statement and not eagerly entered into by those who prefer a pared-back look, the trend can be approached with a softer attitude. Think of a just-kissed Parisian finish, blotted with slightly smudged application. Pair with our NEW Luna Berry Quartz Lip Pencil (€7)
DAZZLE LIGHT LIPGLOSS (€12)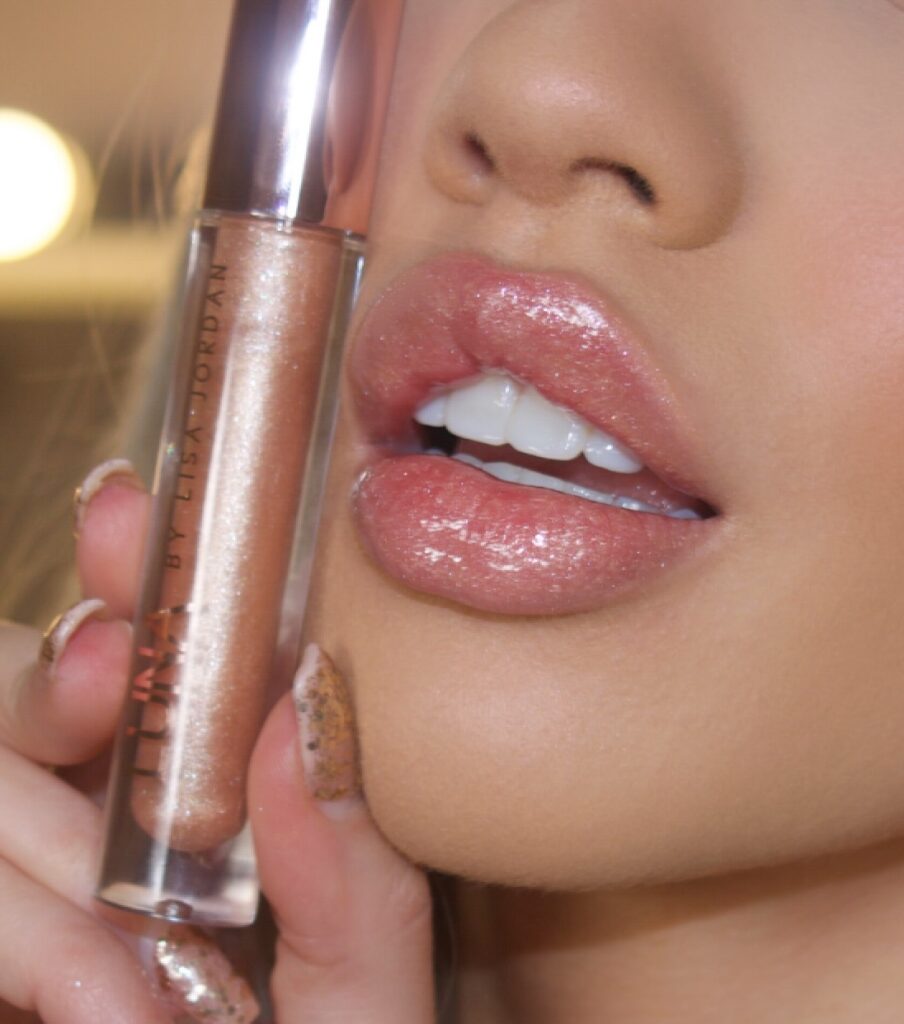 Drench your lips for the irresistible wet look.The perfect gloss for creating the illusion of a 3-dimensional, super-luxe pout, or adding natural glamour to your makeup look. Glaze your lips with this shimmering wash of milky pearl that's like a dewy highlight for your lips. A high shine, clear gloss infused with showstopping gold glitter. This sheer shimmering gloss is ideal for layering over lipstick, for the ultimate finishing touch to any summer look.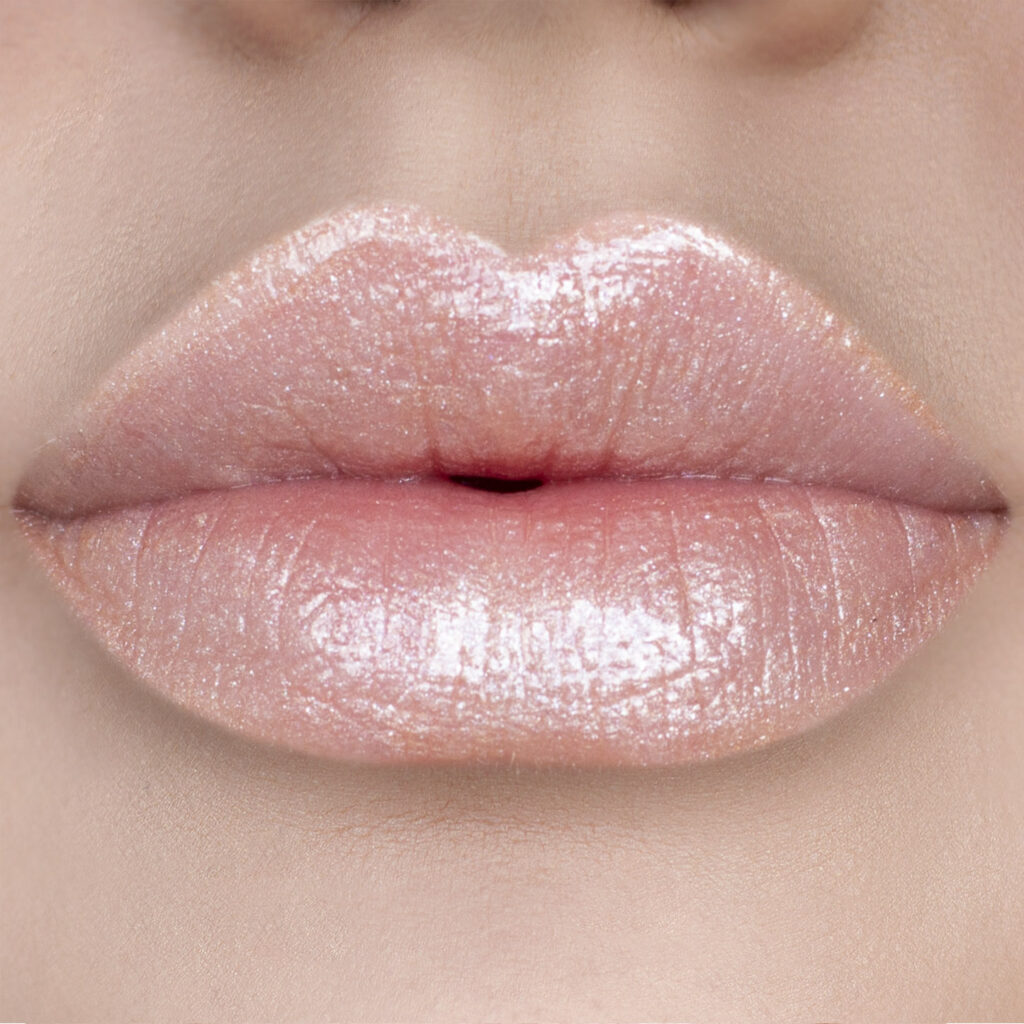 PETAL GLOW LIPGLOSS (€12)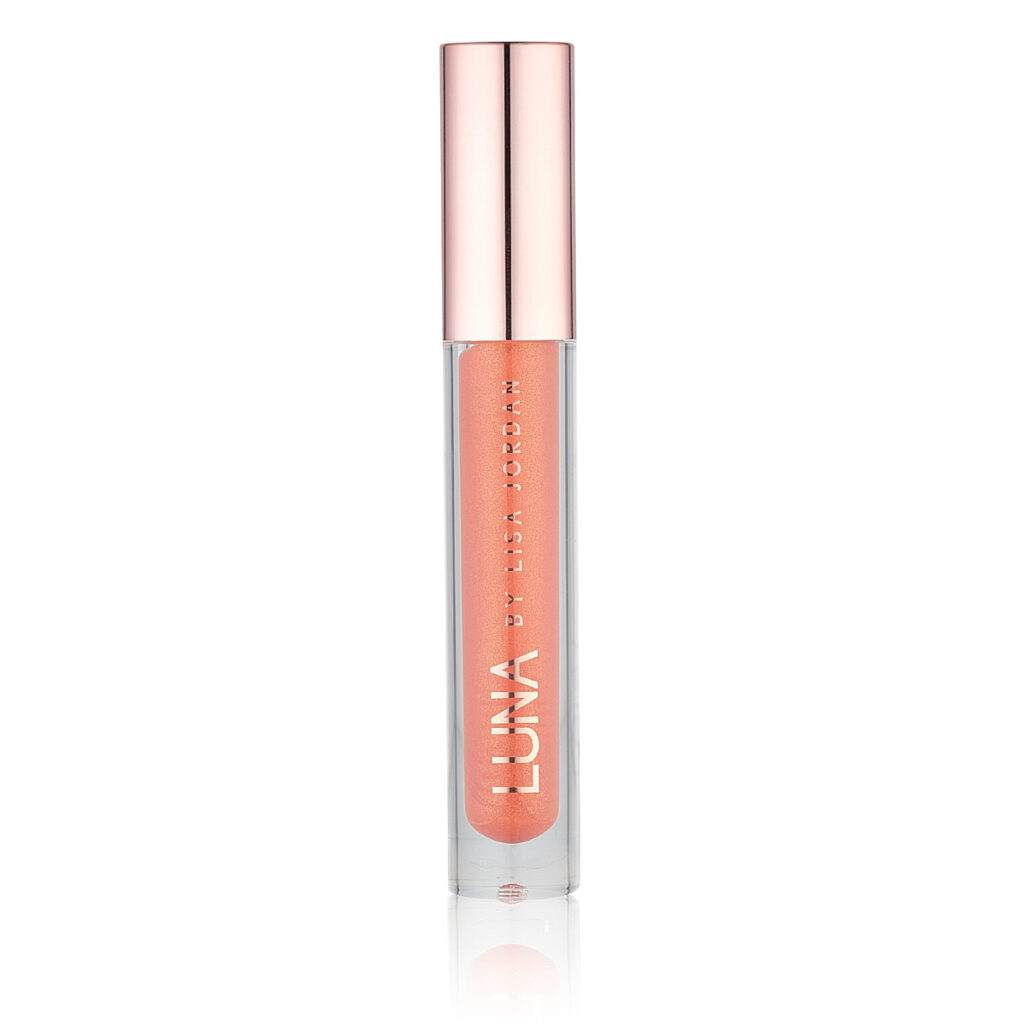 This neutral glitter gloss delivers explosive shine. The perfect rose nude that looks good on everyone, this dreamy gloss boasts an iridescent sparkle for a shimmering, jewel-like lip look. One luscious swipe of the wand gives lips an instantly fuller and smoother shine. Adorn yourself with a veil of diamonds for irresistible lips!

PRINNY MATTE LIPSTICK (€12)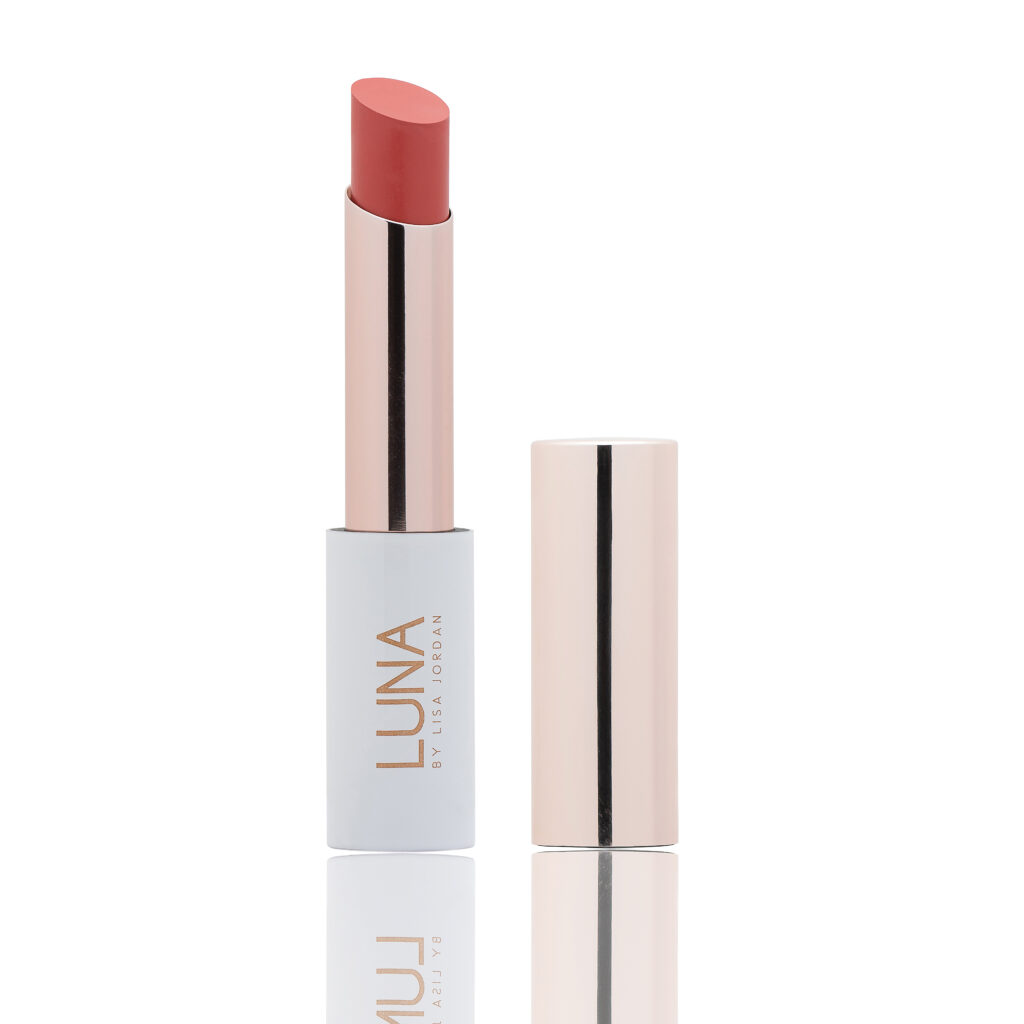 If you prefer a more understated, 'your lips but better' look, then look no further than Luna by Lisa's natural matte precision lipsticks. Like a best friend, a universally flattering lip shade is a rare find. That's why we created Prinny, a warm, friendly and fun peach designed to bring out your best this summer! This complexion-saving shade was specially formulated with an undertone of pink to brighten and whiten your eyes and smile, while adding a pop of colour to any summer outfit.

DUO BALM & SCRUB (€11)
In order to achieve any lip look, you need to have a healthy primed base to begin with. Give extra love to your lips with Luna Scrub & Balm Duo. A handy 2-in-1 pot that preps and primes your lips. The lip scrub helps chapped lips by gently buffing the skin to soften lips, while our nourishing, hydrating balm adds moisture back in! Containing shea butter & jojoba oil for moisture and hydration, argan oil to strengthen the skin around the lips, castor oil to add and restore moisture and grapeseed oil, which penetrates deep into the lips to help alleviate dry/chapped lips, leaving your lips kissably soft. Available in 3 flavors: Cranberry, Toasted Marshmallow, & Mint.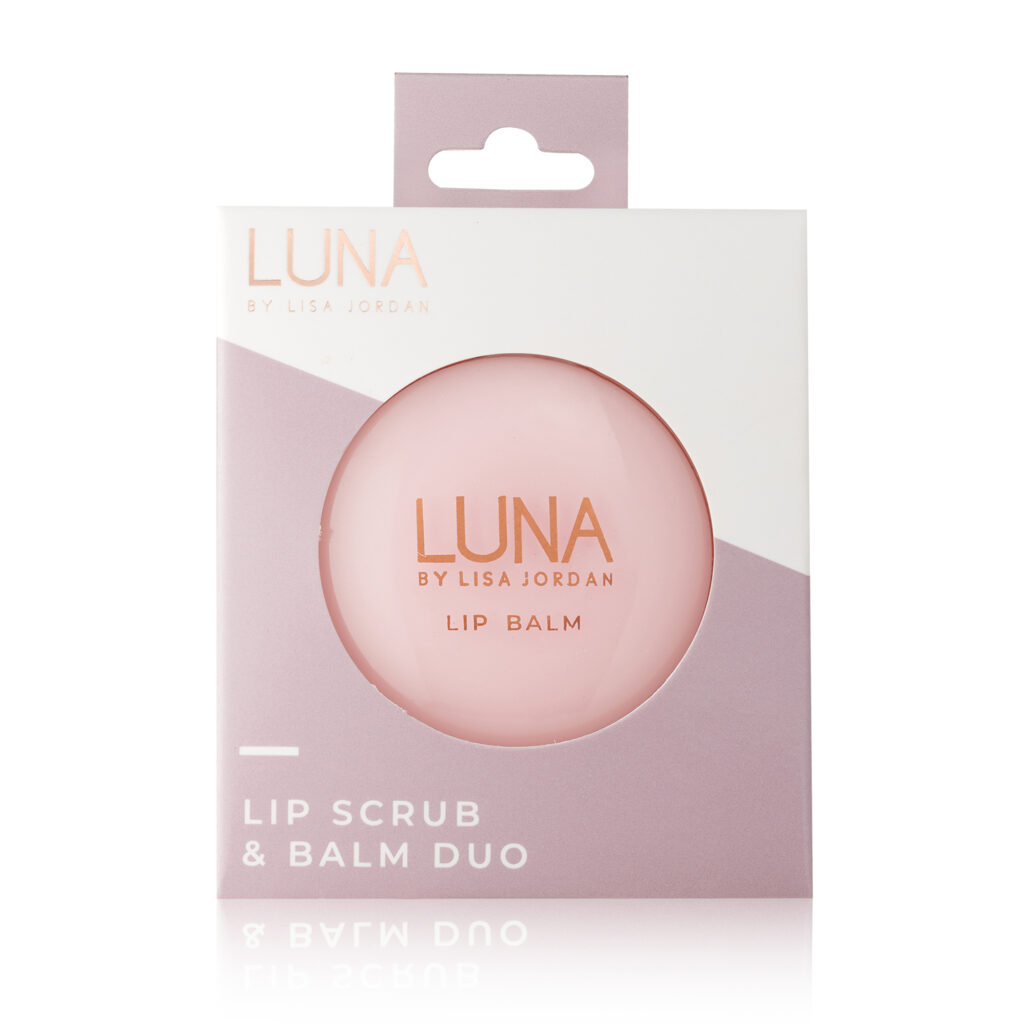 About LUNA by Lisa
LUNA by Lisa is an award-winning makeup and hair care range created by Lisa Jordan. The range boasts a full face collection, including the bestselling Airbrush, as well as lips, lashes and so much more

LUNA by Lisa products are cruelty free, and are available on www.lunabylisa.ie and in pharmacies and retailers nationwide. 
@lunabylisa |#lunabylisa