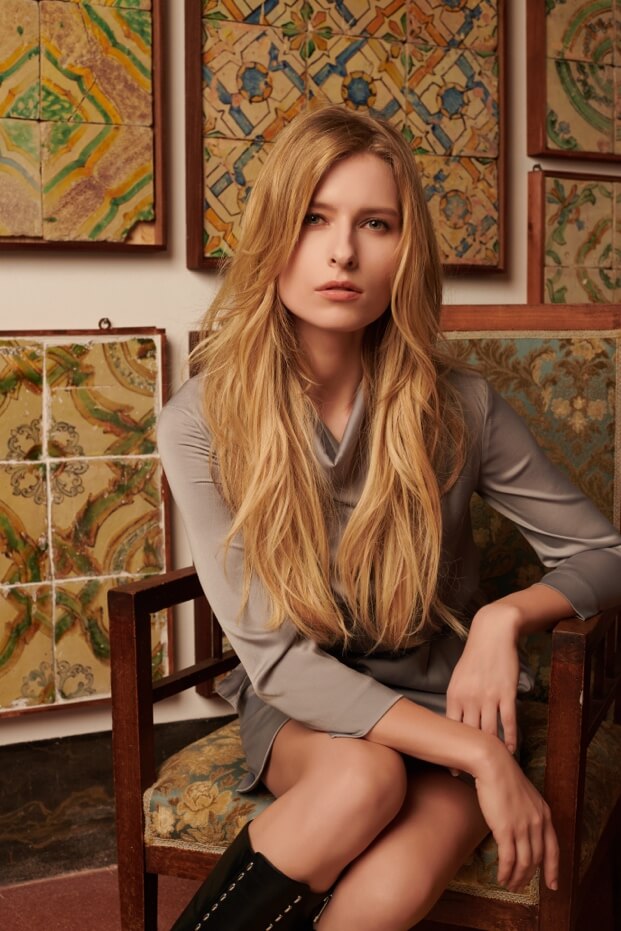 Just in time for National Blonde Day on 31st May! The latest innovation for blonde hair is here…Silver Shine, the best shampoo for blonde hair extensions, is now available from Great Lengths premium hair extensions. Banish brass tones and refresh blondes every single week without the fear of damage or dehydrating hair.
For hair extensions wearers, coloured blondes and natural blondes, Silver Shine Shampoo is the perfect remedy to fading blonde hair.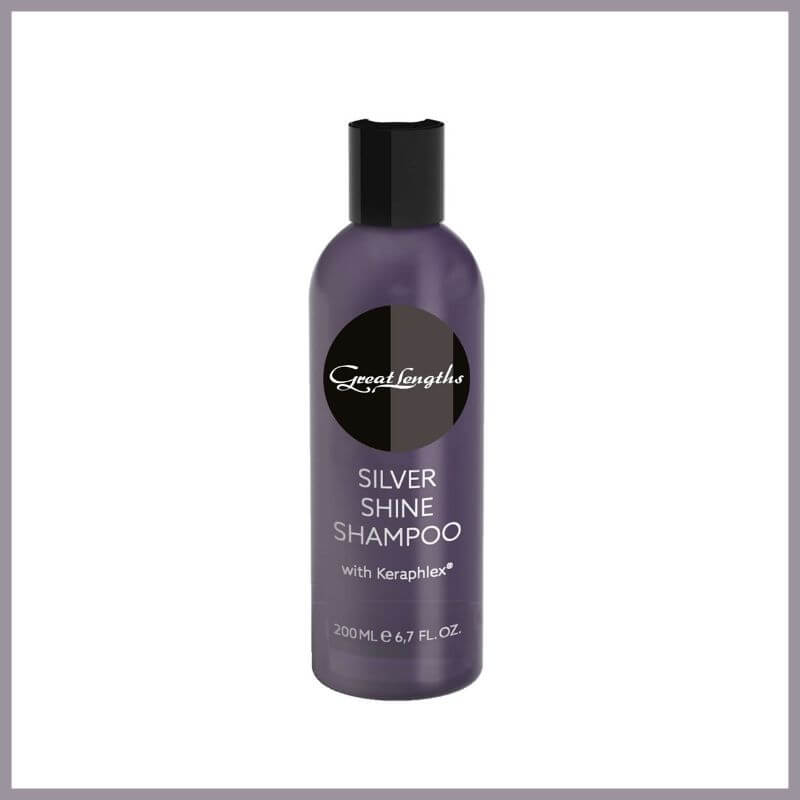 Designed with bleached and grey hair in mind, the innovative violet colour pigment neutralizes yellow and brassy tones and nurtures the hair.
How Does It Work?
The KERA-PROTECT-KOMPLEX (KERAPHLEX®) improves the hair structure, repairs hair damages and prevents new damages. The result? Hair will become silky and smooth to the touch.
PRODEW 500 provides for new GL brilliance and protects the hair colour against premature fading.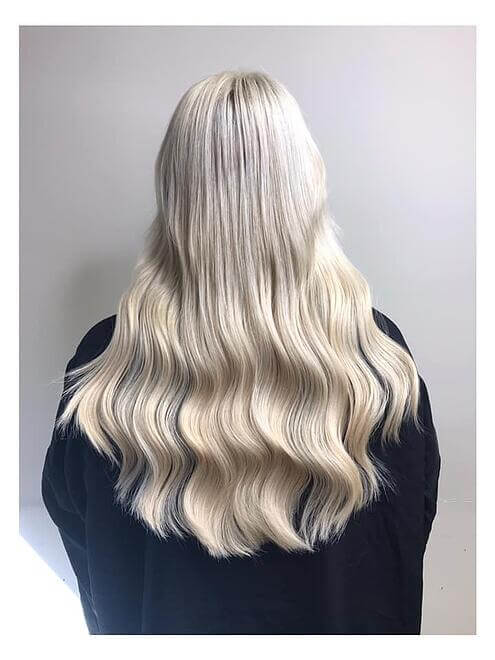 How and When Do You Use It?
Ideally shampoo the hair once a week with Silver Shine Shampoo. As with all professional shampoos, Great Lengths recommend to shampoo the hair twice. The first shampoo can be lathered into the hair and then rinsed thoroughly. Repeat for the second cleanse. This is when the shampoo can be left on longer for the colour pigments to penetrate the hair. The longer the shampoo is left on, the ashier the tone will be.
Silver shine shampoo is a maintenance essential. Naturally, blonde tones will become warmer over time. This is largely due to the natural hair being darker than the blonde tone it has been dyed to. To reduce this warmth from building up in the hair, use Silver Shine once a week.
For blondes, it is also a great way of softening a rooted or balayage effect. Cooling the blonde tone down often creates a softer blend between the natural depth of the root and the lightened end. Using the Silver Shine shampoo regularly can aid that seamless finish.
Speak to your nearest Great Lengths salon to find out how you can order and keep your blondes looking and feeling beautiful.
You can check out the @greatlengths_ireland and @greatlengthsuk Instagram platforms for videos and tips on maintaining extensions during this current climate.
Did you know Great Lengths has launched 'Hairdos for Heroes', an initiative that will offer free haircuts and blow dries as a way of giving back to frontline workers? Read more here!