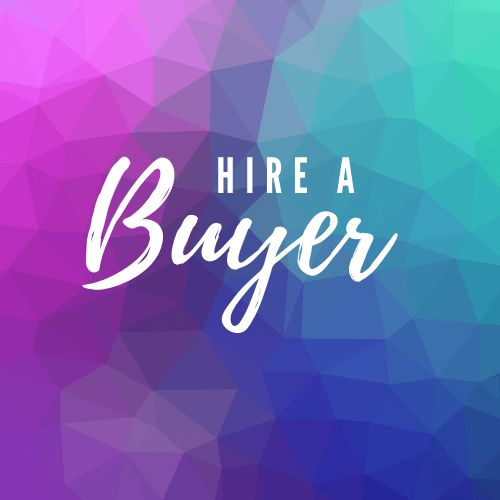 As beauty businesses across the country re-open in the wake of COVID-19, bruised but certainly not broken, a new business with a fresh idea also rises from the ashes.
Charlotte McCormick is a Beauty Product Developer and Retail Strategist with 20 years' experience in the retail environment. Her new concept, Hire A Buyer, offers the services of a Buyer and/or Business Strategist on a freelance basis, allowing businesses and entrepreneurs the ability to utilise her skills within their own budget and needs.
"Every idea is unique, therefore the requirements to develop each idea are also unique. Through Hire A Buyer my mission is to offer a bespoke, tailor made service to beauty businesses and entrepreneurs alike who seek to bring innovative products to market. Some may require me to insert myself into their business for a period of time to manage the entire project, some may only need a few hours consultation to guide them on their way. Through working freelance within a budget, I can supply the services of a Buyer without burdening the business with the full-time salary
of a permanent employee."
The Hire A Buyer journey begins with a discovery call, during which Charlotte will run through a questionnaire designed to pin point the unique needs of the client. This is then followed within 48 hours with a follow up meeting during which Charlotte will recommend a development plan and
budget. During the follow up meeting tweaks can be made and an open ideas forum is encouraged. All initial meetings are complimentary, with consultancy fees only being charged if and when a collaboration with Hire A Buyer commences.
With the economy on the long and difficult road to recovery post COVID-19 we ask Charlotte, why now?
"Regardless of economic struggle the beauty industry has historically always prevailed over every challenge. The Lipstick Effect, whereby we see lifts in cosmetics sales when sales in other areas decrease, is a very real, very alive consumer pattern. The world has undoubtedly changed in 2020
and the beauty industry as we know it must adapt rapidly. The pivot towards e-commerce, digital sampling, beauty tech and clean beauty is a sharp and rapid one, and I most certainly want to be on that ride!"
For more information on Hire A Buyer please visit www.hireabuyer.ie or connect with Charlotte on Instagram @hireabuyer