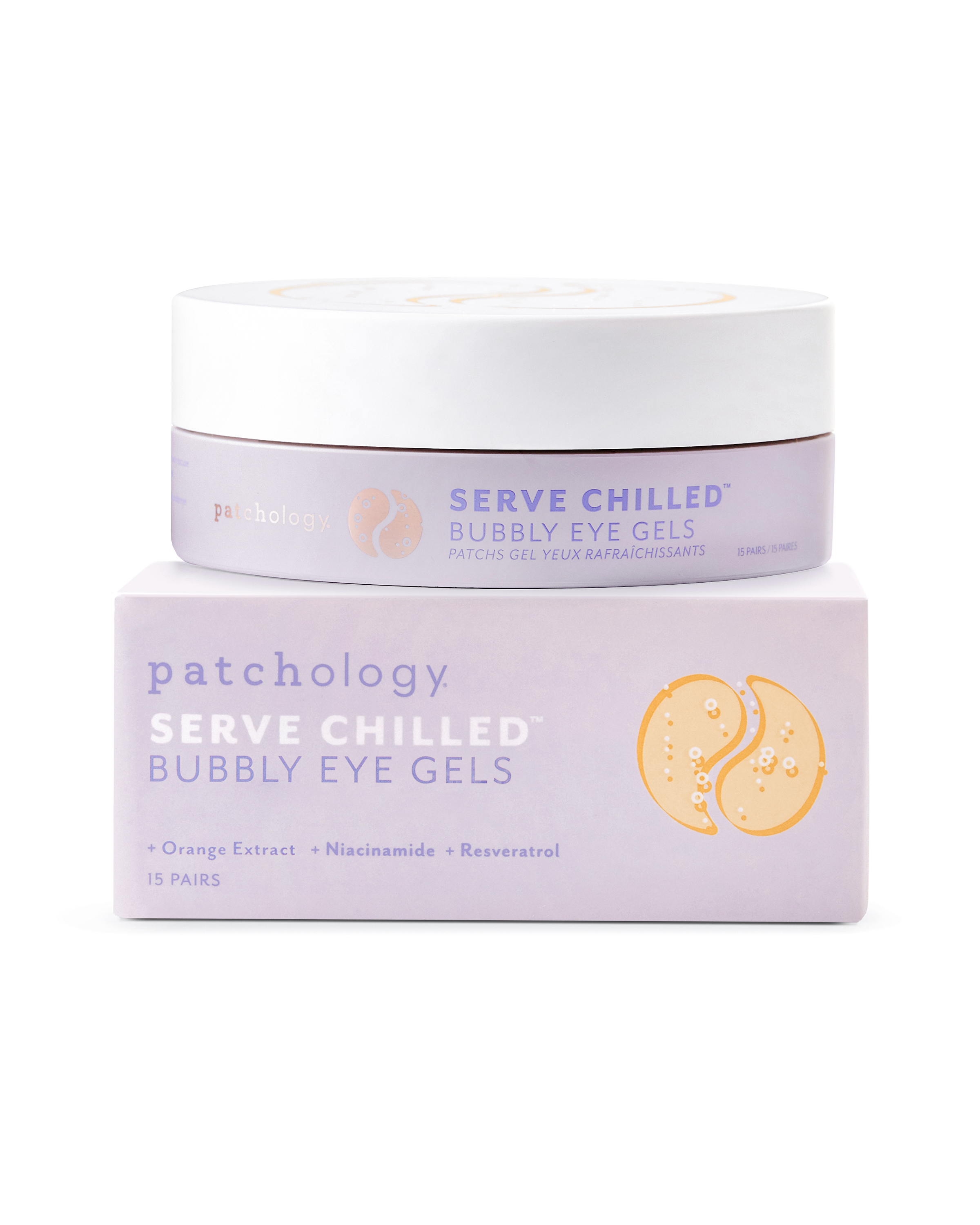 Give your skin a drink, it's happy hour with Patchology! Whether you're getting ready for a night on the town to meet pals for the first time in a long time or you're enjoying a much-needed night in, these impressive eye gels and sheet masks will give your skin a boost of all the good stuff. Patchology has launched not only the impressive Rosé Eye Gels and Sheet Masks we know and love but also Bubbly Eye Gels! Enjoy with a glass of bubbly for the ultimate treat, it's the dream combo.

Serve Chill Bubbly Eye Gel Single– €4.00/£4.00
15 Pair Jar – €30.00/£30.00
Find any excuse to celebrate with these bubbly, effervescent eye gels. Formulated with antioxidants resveratrol and orange extract to help protect from environmental stressors – which can lead to early signs of aging and niacinamide to brighten dull under eyes. Cheers to that.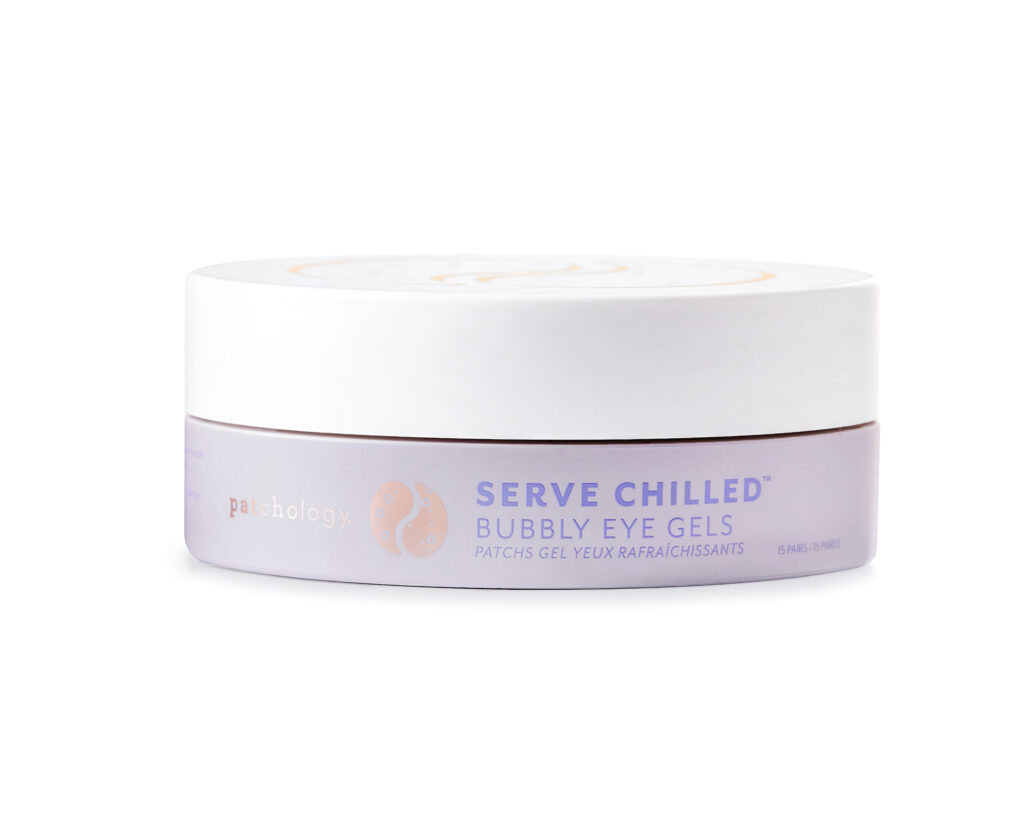 Pro tip: keep them chilling in the fridge for a top shelf refresh.
Each patch contains:
Resveratrol: a natural antioxidant found in grapes that protects skin and calms inflammation
Niacinamide: Anti-aging benefits, plus increases ceramide to prevent loss of moisture in the skin.
Orange Extract: Detoxifies and brightens the skin.
Patchology (from €4.00 ) is available to purchase from Brown Thomas, Arnott's, Avoca, Lloyds pharmacy, McCabes, Meaghers and selected stockists nationwide.