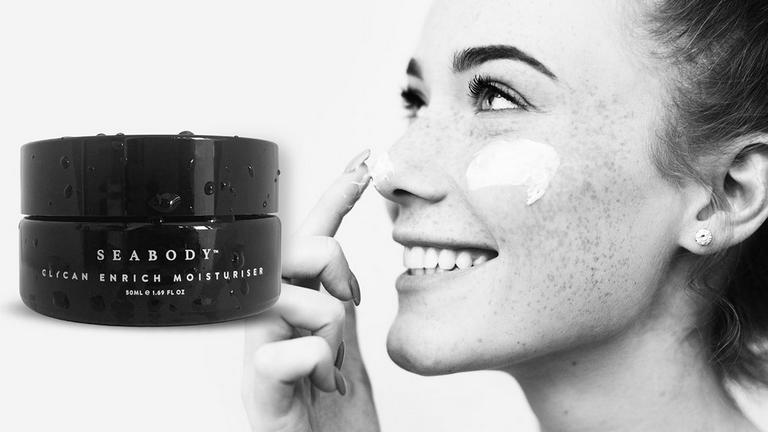 Shop All-Irish marine powered cosmetic and nutraceutical brand SEABODY this Veganuary. The biodesigned range of supplements and skin care supply ethical beauty lovers with sustainable health and beauty products. Not only are the products vegan & cruelty free but they contain proprietary marine molecules that SEABODY has isolated from 100% Irish, organic seaweed using a gentle and zero waste process. Each product is formulated to deliver superb benefits to each user without harming our precious planet. Seaweed is a fully renewable natural resource in Ireland, with a wide variety of wild organic seaweed species growing in abundance along the over 3,000km western Irish coastline. The seaweeds used to create these extraordinarily high-purity ingredients are organic and sustainably harvested by hand to ensure regrowth and that the delicate seabed goes undisturbed.
For the packaging, glass was chosen as it is infinitely recyclable. This special type of glass appears black but is in fact violet. This violet glass filters out damaging rays of the visible light spectrum and allows portions of the UVA and infrared light waves in, keeping the products inside fresher for longer. The current closures are plastic but the SEABODY team are working on an alternative solution to this as part of their development towards a fully circular model. The products & e-commerce boxes are fully recyclable and biodegradable as are the inks used to print on them. The packaging is purposefully minimal and compact to exclude the need for excess materials while ensuring it reaches customers safely.
Skincare:
Hydrogel Mask Cleanser -100ml €40.00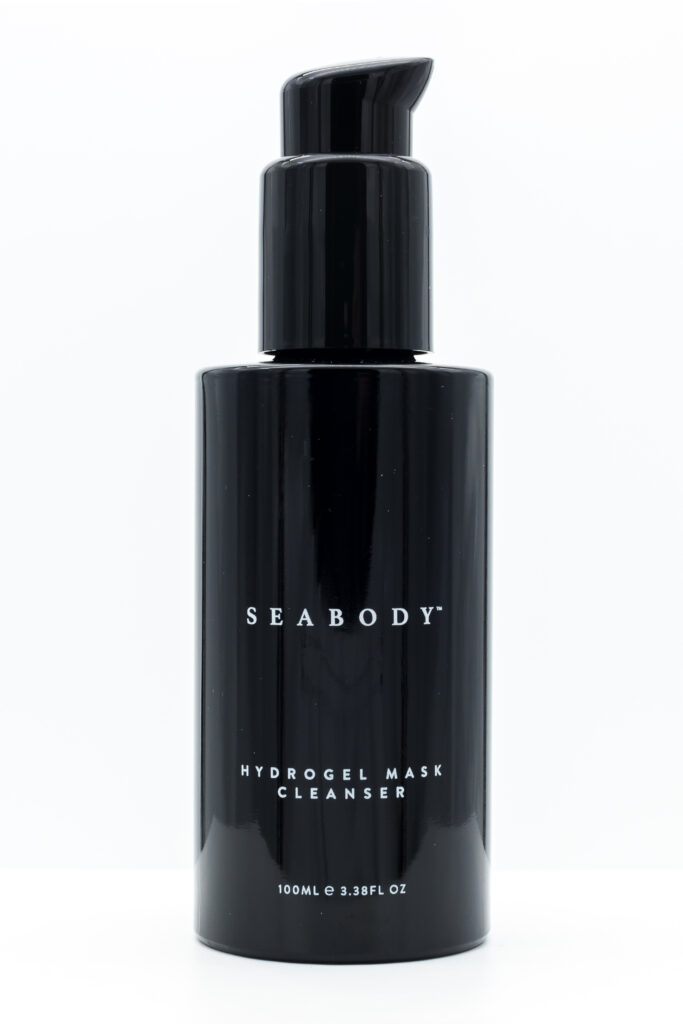 A luxurious ultra-nourishing cleansing gel, enriched with multifunctional marine glycan complexes – Phytomara™, MaraFucoidan™ and μ-Algae™, squalene, niacinamide, Vitamin E and botanical lipids, Sea Buckthorn, Blackcurrant, Chamomile Flower and Blue Tansy. Feel refreshed and rejuvenated after use.
Glycan Enrich Moisturiser - €65.00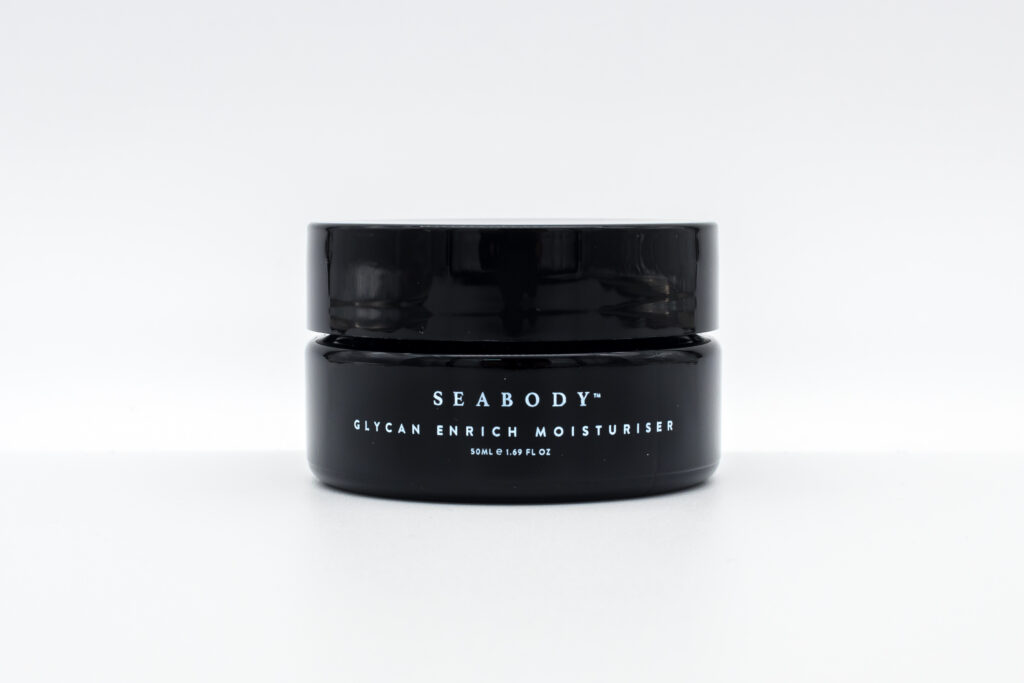 This supercharged ultra-rich moisturiser is powered by potent multi-functional marine glycans, including time release microencapsulated MaraFucoidan™, Alginic Acid, marine antioxidant Polyphenols and vegan Omegas. Boost the skin's moisture and protect from free radicals with this super moisturiser.
AquaSurge Day Serum - €50.00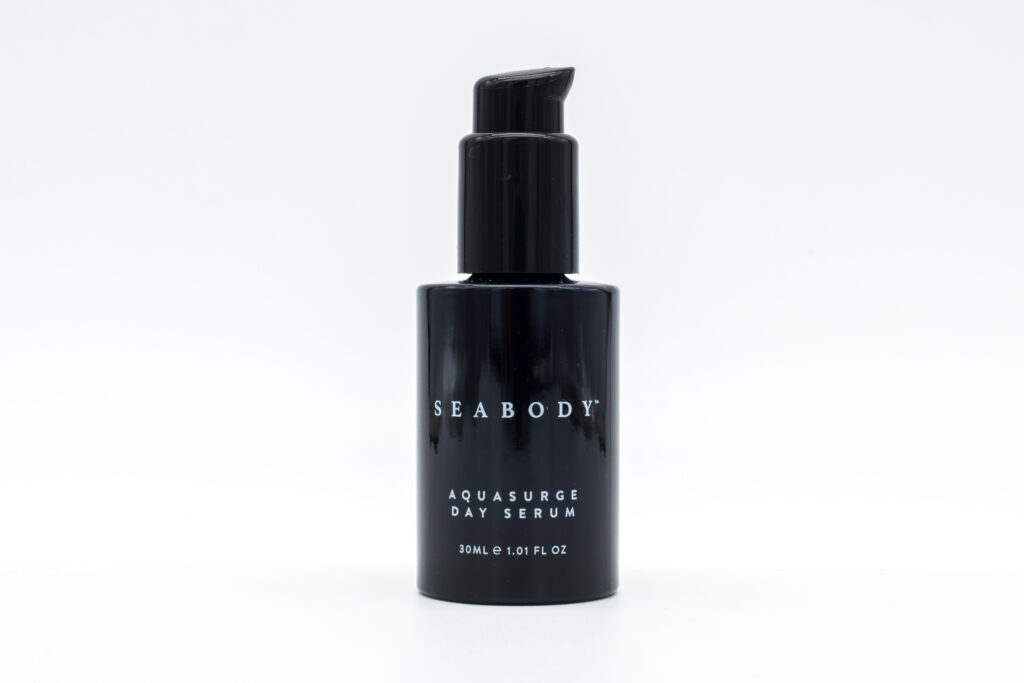 A super-hydrating daily serum that plumps the skin with the use of marine powered hydration and hyaluronic acid to quench and give the skin a healthy dewy glow. This luxurious formula will have users looking and feeling great all day long.
Overnight Elixir Serum - €70.00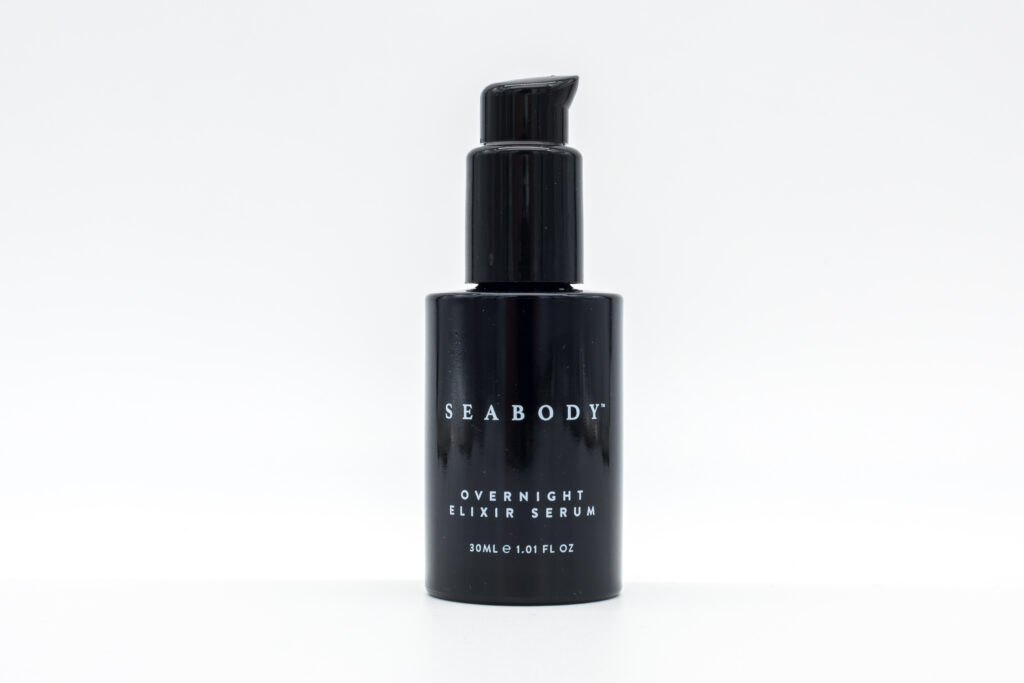 The ultimate overnight tonic for the skin. This lightweight hybrid serum is enriched with microencapsulated marine actives, MaraFucoidan™ and PhytoMara™, which neutralise free radicals, support dermal cell turnover and collagen & elastin production. This formula also contains Vitamins A & E, Phytosqualane, Hyaluronic Acid and an array of vegan lipids including Algal Omegas, Jojoba, Rosehip, Grapeseed, Blackcurrant and Sea Buckthorn Oil, delivering a facial-inspired bounty of skin actives overnight. This impressive serum will have you waking up with post facial skin every morning.
Supplements:
MOVEMENT - 30 capsules €49.00
SEABODY Movement contains Copper which contributes to maintenance of normal connective tissues; Vitamin C which contributes to normal collagen formation for the normal function of bones and cartilage; and Vitamin D which contributes to the maintenance of normal muscle function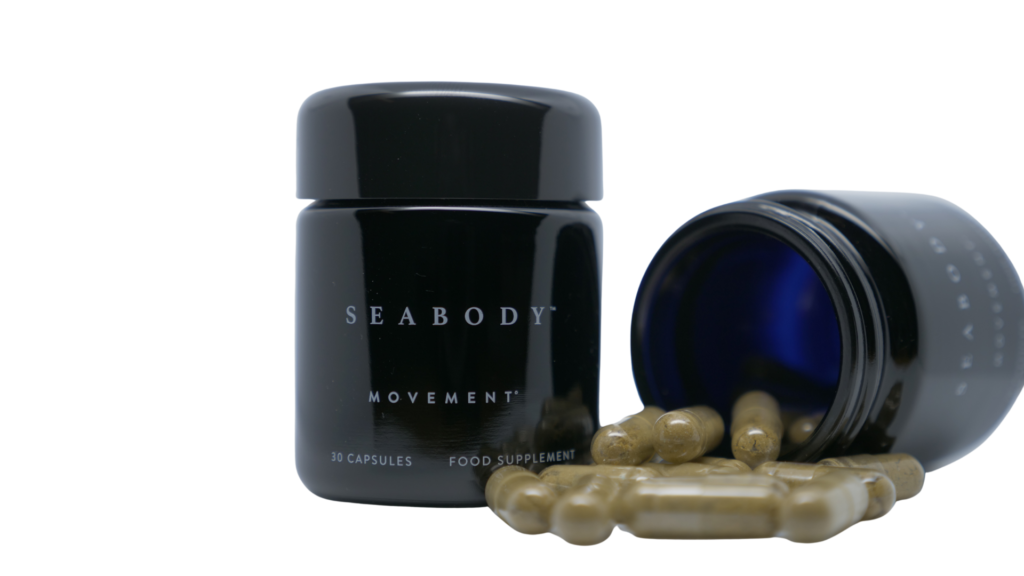 IMMUNITY - 30 capsules €49.00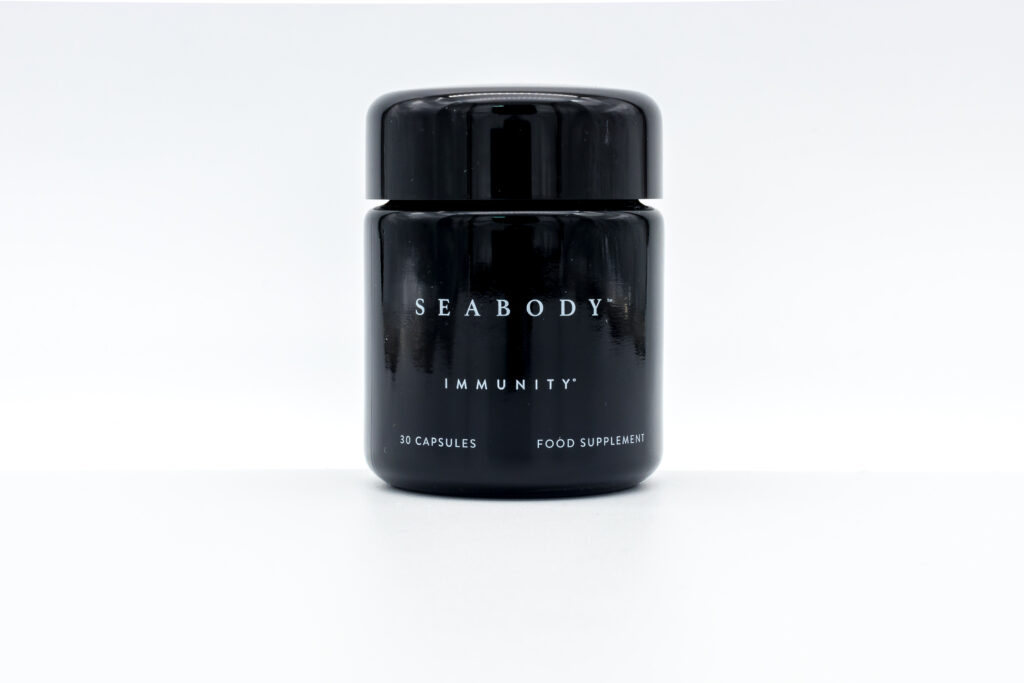 SEABODY Immunity contains Vitamin C and Zinc which supports the function of the immune system. Vitamin C also contributes to the protection of cells from oxidative stress and contributes to the reduction of tiredness and fatigue. This boosting supplement also includes Biotin which contributes to a normal energy yielding metabolism, Manganese for the maintenance of normal bones and Copper to protect cells from oxidative stress.
BEAUTY- €85.00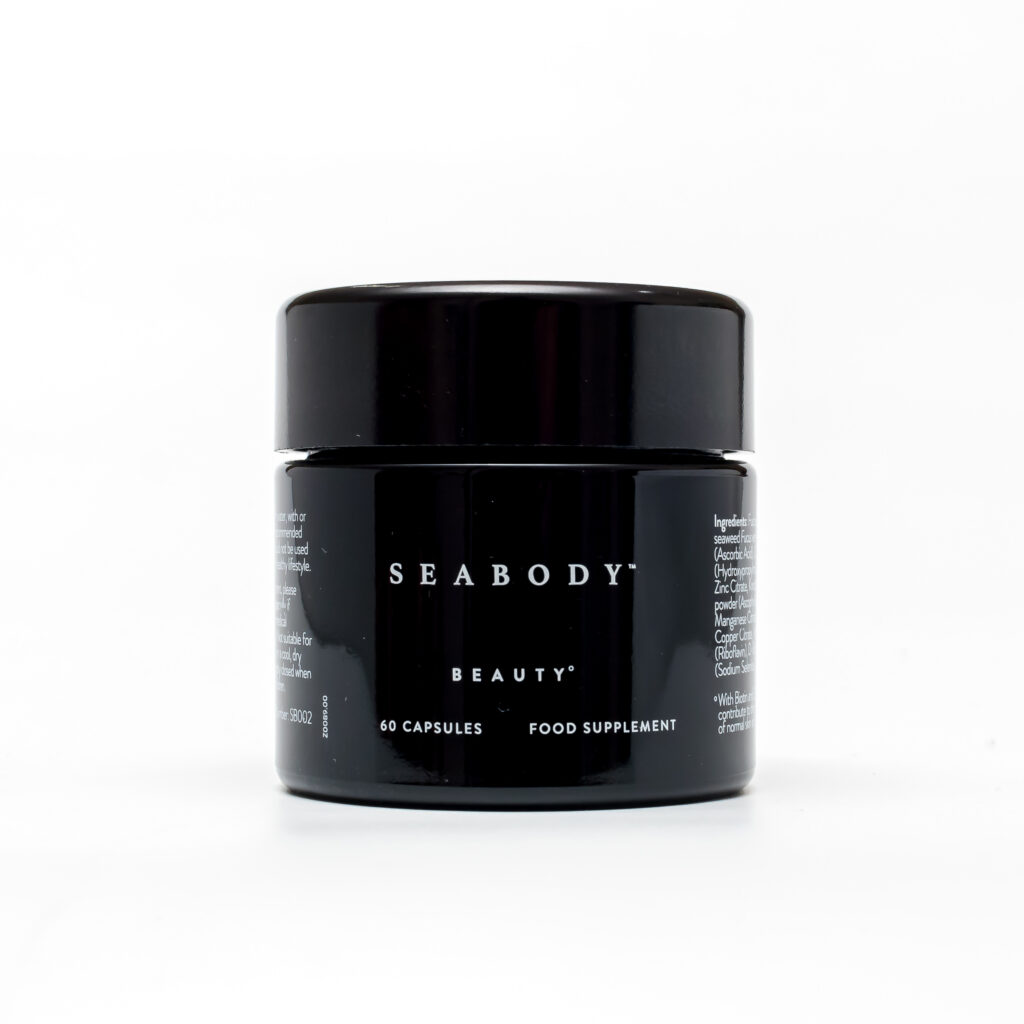 Designed to support the pathways of skin, nails and hair health, growth, and quality from within. Enriched in Sea Theory's proprietary marine complex Maragen (obtained from algae) and key hair cell cycle micronutrients Biotin, Zinc, Selenium, L-Cysteine, Vitamin C and D to deliver a daily dose of vegan marine bioactives and nutrients to the hair follicle which support key pathways in the hair follicle involved in hair formation, growth, and quality.
DIGESTION - €49.00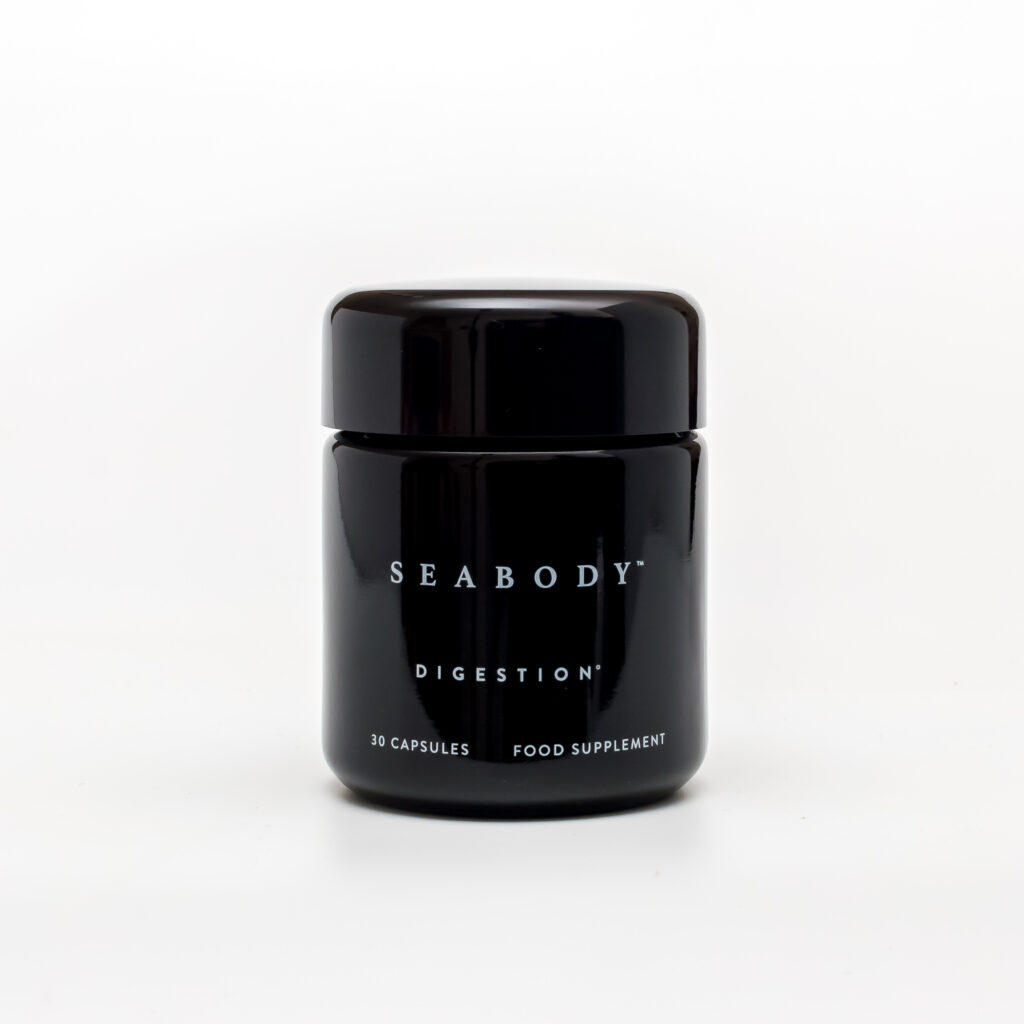 SEABODY Digestion is biodesigned to support the digestive process while also containing Fucoidan, a powerful prebiotic. Fucoidan is associated with being the power behind seaweed's strength, protecting it from various environmental stressors in the harsh ocean environment in which it flourishes.
SEABODY is available to purchase from Seabody.com, Brown Thomas and Arnotts.